Unboxing: Kylie Cosmetics, Learning From New Up & Coming Brands
E-commerce removes many of the variables present with selling in a traditional brick and mortar store. It eliminates concerns about physical space, layout, sales clerks, or in-store costs such as lighting and storefront rental.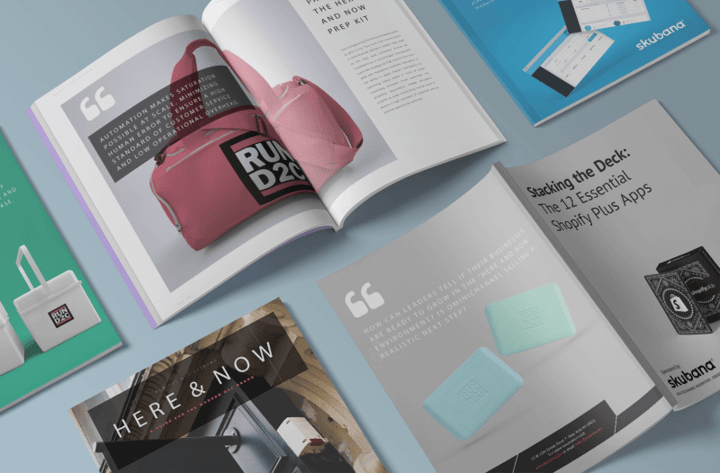 E-commerce is easier and allows you to be more profitable. However, e-commerce does come with many of its own considerations such as packaging, branding, and distribution, which can affect a significant portion of your overhead.
Online sellers also have to carefully consider their in-box marketing and customer service - simply because a mistake in any one of these areas can degrade the consumer experience and result in a lost customer. Losing a customer's lifetime value, along with bad reviews, can affect the sales of an entire store.
Packaging, branding, and fulfilment are more than just how you distribute your products, they are crucial to your brand, your marketing efforts, and a large part of your overhead. You will find that even large international e-commerce companies make mistakes that cost them customers.
In our Unboxing series, we take a look at the packaging, distribution methods, and in-package marketing efforts used by top brands, so you can see what they did right and what they did wrong. In our latest post, we've ordered from Kylie Cosmetics, a reality show celebrity's makeup brand.
Here are our takeaways from our Kylie Cosmetics order!
How Was It Shipped – Grade B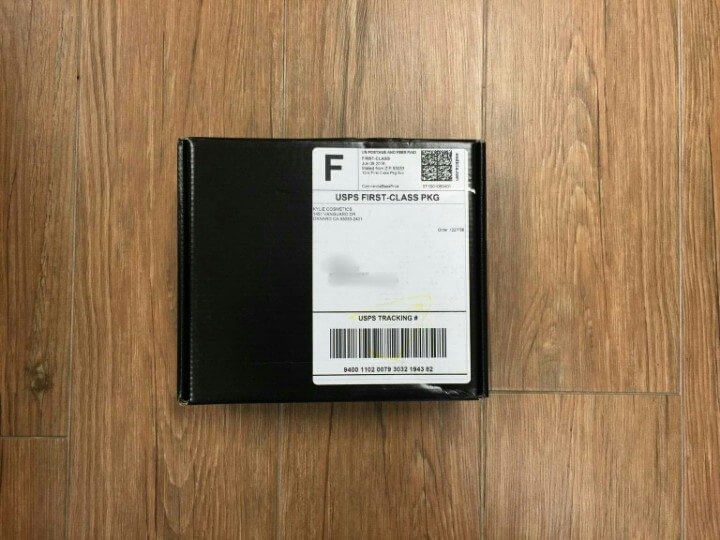 Many people fail to put thought into the exterior packaging for their products, which is a huge mistake, because packaging matters a lot. The type of packaging, and weight, can affect anywhere from 5-15% of your shipping costs, and that is without considering protection and in-box marketing of the product.
Kylie Cosmetics used a flat, black cardboard box with no exterior labelling other than the large white shipping label. While you can't see the brand, the box does stand out from the typical brown boxes, which makes it more memorable for people who receive it.
A heavy cardboard box is one of the most expensive shipping options, but many of Kylie Cosmetics products require the extra protection. However, the box is larger than necessary and not entirely necessary for protecting every product.
The Shipping Labels – Grade B
Shipping labels can tell you a lot about a company such as their shipping methods and costs. For example, a quick glance at our Kylie Cosmetics package will tell you that the company uses USPS First Class Shipping, tracks their packages, and uses a shipping solution, Endicia, which offers warehouse management, online labels, and return labels that aren't charged until they are used. However, Kylie Cosmetics does not take advantage of this feature and does not accept returns, or offer refunds.
Taking a look at the address can tell you even more:
1451 Vanguard Dr
Oxnard, CA 93033
This address shows you that Kylie Cosmetics actually sources their products through Seed Beauty, an all-in-one cosmetic product development, manufacturing, and distribution company located in California.
This solution is smart for Kylie Cosmetics, because it includes shipping, distribution, and manufacturing all from one source, which means less hands-on management for Kylie Jenner and her team. However, this type of all-in-one service is likely significantly more expensive than taking the time to source individual solutions.

While Kylie Cosmetics is likely saving money by using a 3PL (Third Party Logistics), Seed Beauty only has one warehouse, which means that the company is not saving them money by shipping products to a warehouse closest to the final destination before handing it over to USPS.
Kylie Cosmetics also does not use EVS (Electronic Verification System) with USPS, which would allow them to switch to an electronic manifest process without involving Endicia as a third party.
What's in the Box – Grade A
Kylie Cosmetics shipped their products in a flat black box which then unfolds directly into the product packaging. While the exterior of the packaging is not branded, the interior is. When opening the box, the first thing you see is the Kylie Cosmetics logo, followed by another logo on a print-out lying on top of the products. Both products are individually packaged inside of the box, but not secured, so they can bounce around in the extra space.
This makes it even more evident that the packaging is too big for the products that were shipped, meaning that Kylie Cosmetics pays more for shipping, and for packaging, than they have to.
Promotional Efforts – Grade C
Kylie Cosmetics made an effort to brand the inside of the box, which included a print-out and receipt. However, that is it. While you are immediately greeted with the company brand and website, there is no incentive to purchase more products, no incentive to share or review the product, and nothing more than a printed 'thank you' note to the customer. Kylie Cosmetics missed out on three important branding strategies.
The inside of your packaging should be considered as valuable retail marketing space, because it can be used to increase hype, generate more sales, or to ensure that consumers are happy. In the case of Kylie Cosmetics, an invitation to share a look with the lipstick on Instagram using a hashtag like #KylieLipKit, a discount for a future purchase, or even a short tutorial for applying the lipstick would have been extremely beneficial to the brand's marketing efforts.
With no in-box efforts to get users to go back to the Kylie Cosmetics site, the brand is essentially relying on the consumer loving the product and remembering to go back at another time.
Conclusion – Grade A
Kylie Cosmetics gets several things right in terms of using a premium quality looking shipping option, using USPS (which is more cost effective than UPS or FedEx) and using a shipping solution for warehouse management.
However, the company also has a long way to go if they are going to optimize their e-commerce process. Switching to EVS, using a 3PL distributor, including more branding and marketing efforts inside of the package, and reducing the size of the packages based on the products being shipped could greatly reduce overhead costs, as well as shipping time.
Thank you for taking the time to read this Unboxing post. Hopefully you've gained some insight into the shipping and distribution process and learned something that you can use to help your brand.
Disclaimer: This post is not sponsored or endorsed by Kylie Cosmetics and does not create any sense of association between Skubana and the company.
Skubana's software directly integrates with low cost 3PL providers in the U.S., allowing you to automate orders between the shopping cart and marketplace, print custom shipping labels, and much more. Contact us for a free demonstration, or to find out how Skubana's software works for you.
Written By
Chad Rubin
Chad Rubin is the co-founder and chief executive officer of Skubana, a multichannel e-commerce software the enables brands to unlock growth by unifying their back-office operations.