Maximizing the Impact of Social Media: 5 Things Every Successful Social Media Marketing Campaign Should Have
Everybody is on social media.
Okay. That might be a slight exaggeration. But seriously - a LOT of people are on social. According to the 2018 Global Digital reports from We Are Social and Hootsuite, over three million people use social media each month and eleven new people start using social media every second.
And if so many people (aka potential customers) are on social media, your brand should be too.
Unfortunately, it's not enough to just create an Instagram account and call it a day. Your brand needs to be actively using its social media accounts to reach a business objective which takes dedication and a clearly defined plan or even a social media calendar for content.
You need a social media marketing campaign.
What's a social media marketing campaign?
The first step to a successful social media marketing campaign is making sure you and your company understand exactly what a social media marketing campaign is.
Basically, it's a marketing strategy that utilizes one or more social media platforms to help a brand or company reach their business goals.
Seventy-one percent of small businesses report using social media, with 52 percent of those businesses using it every day. That kind of commitment takes times and planning, so make sure that your social media campaign has clearly defined and measurable goals. These goals can be things like a 20 percent increase in website traffic, a 30 percent increase in sales or improved brand engagement.
Also, be sure to know which platforms best achieve which goals. Instagram works best for goals related to user engagement and community, Facebook for lead generations, Twitter for increasing brand awareness and LinkedIn for establishing thought-leadership.
So now that you know what a social media marketing campaign is, let's get into what makes one great. We've outlined below the five most important characteristics that make up a successful campaign, complete with examples from the pros.
Number One: Publish Relevant, Trending Content.
Timing is vital when it comes to successful marketing campaigns. Tapping into current news and topics will give background to the content being promoted and can even help the content go viral.

Chiquita took advantage of the much anticipated solar eclipse in 2017 by creating gifs, a website and a massive glowing banana which they unveiled the day before the solar eclipse. The "Banana Sun" garnered thousands of Twitter followers, comments and retweets.
By taking advantage of this widespread cultural event, Chiquita was able to connect to users in a personal, real way and created content that related to a current event already at the top of everyone's minds. Take a dive and see how your content can relate to currently trending topics, events or themes.
Number Two: Be a Good Storyteller

The best stories make listeners feel something. Create a strong narrative to hook your audience in and take them on a journey. You can do this by positioning your product in a way that's relatable to your consumers. This will also help build brand engagement.
Lego did just that by producing a short-story film to give their audience some background on the brand. The story served to showcase Lego's identity and reminded customers of the brand's values.
You don't have to create a film to do the same with your brand. Just be sure your content is telling a story and accurately represents what your company is all about.
Number Three: Partner With an Influencer.
Partnering with an influencer will help your brand resonate with your target audience and build credibility. A familiar and trusted face goes much further with your audience than using a local model for a photo shoot or brand endorsement. In addition to brand credibility, influencers can help boost engagement and overall reach by tapping into new audiences.
Number Four: Target Your Consumers.
Put on your detective hat and find out what your customers are interested in and where they are consuming the majority of their content. Then target your consumers where they're spending the most of their time and do so in a way that's meaningful and relatable. This helps to build brand credibility and brand awareness, as well as user engagement.
Iceland Food launched the #PowerofFrozen campaign to dispel the perception of frozen foods as low quality. They took advantage of the fact that Pinterest is one of the fastest growing social media platforms and sponsored a Pinterest board in collaboration with well-known foodies. The board featured wholesome, fresh recipes based on frozen ingredients.
The result?
That board now has more than 128 thousand followers.
Number Five: Create a Unique Hashtag.
Hashtags are powerful on both Instagram and Twitter. They can help drive engagement as well as track the results of your campaigns. Create a unique hashtag for each of your social media campaigns to help bolster its efficacy.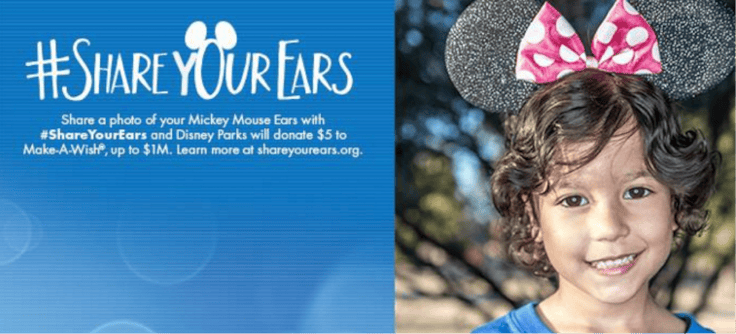 Make-A-Wish partnered with Disney over the holidays to ask users to take photos of friends and family wearing the famous Mickey Mouse ears with the hashtag #shareyourears to help Make-A-Wish grant more wishes for children with critical illnesses. The more the photos were shared, the more money was raised. The campaign ended up raising $2 million dollars for the foundation.
While your campaign may not be as powerful as this example, your brand can still use branded hashtags to promote and drive user-generated content.
Make It Fun.
At the end of the day, social media campaigns are a chance for your brand to really show its true colors, promote its core values and personally relate to your target audience.
Having a solid understanding of the strong suits of each of the platforms your brand is using will help ensure your social media campaign is effective. Once you have that, use these five tips to make your next campaign go viral.
This is a guest post written by Hawke Media.