Going Beyond 'Seller' and Becoming a Brand
January 16, 2018
10

min read
Historically, most e-commerce sellers start out as simple retailers, buying mass-produced products and moving them to market via sales platforms like eBay and Amazon. In fact, many e-commerce sellers start out with drop-shipping and other low-investment sales schemes, dipping their toes in to see how they can make money before investing in buying wholesale. If you want to compete, you have to evolve and move up to buying manufactured goods, shipping from your own warehouse, and managing sales to increase your profit margin.
Unfortunately, there comes a time when selling also isn't enough to continue growth. Amazon, eBay, and even Walmart sellers are facing increasing competition from international sellers, often marketing the same goods but at much lower prices. While you can try to compete and slash your profit margin even further, you can also step away from being a seller and become a private label brand. You can use Amazon and other marketplaces as a launchpad for your own brands. And, with Amazon as your marketplace, you can easily compete with even big-name brands. Others, like Anker and Wyze, have already done the same thing, to massive success.
How Anker Did It
Anker is one of the world's leading manufacturers of electronics accessories like cables, batteries, chargers, etc. But, how did a generic brand founded in 2011 make it to the top of every Amazon bestseller list for accessories and chargers in just a few years? Especially in a market that was already saturated with generic options when Anker entered it?
Steven Yang quit his job at Google in 2011 to launch Anker, relying on his experience with the Amazon marketplace and the understanding that there was a demand for lower-priced but high-quality electronics accessories. Consumers are notoriously conscious of quality in the electronics market, but a visit to nearly any premium product from Apple or Samsung, or generic $2 option would tell you that they weren't satisfied with either.
Anker's business model was simple, create a lower price-point than Amazon and Samsung for accessories, while offering quality that consumers could rely on. By manufacturing internationally and handling sales through Amazon and other online marketplaces, Anker was able to launch high quality products at minimal cost and sell at a profit while keeping sale prices 20-60% cheaper than Samsung or Apple. And, by moving production to China, handling their own product design, and developing close relationships with manufacturers and suppliers, Anker's products began to outperform what was already available.
These products hit the 'sweet spot' on Amazon, averaging between $20-$100, which typically sell faster and easier than items in any other price range. But Anker's strategy didn't stop there. By selling as a brand, Anker was able to build a reputation. Consumers who purchased one Anker product and left a positive review or told a friend were saying that all Anker products were great quality for the money.
Of course, profits were low at first. Anker relied on sales increasing over time to make a profit, and their bet paid off. Today, Anker's products top Amazon bestseller lists.

Paying Attention to Trends
Anker's real success wasn't born from their ability to manufacture quality products cheaply. It was born from the fact that Apple and Samsung customers were dissatisfied with products available at the price, Steven Yang saw a growth market, and launched a brand into it that met and solved those needs and problems.
It took Apple more than 5 years to catch on and launch products competing with some of Anker's. But, with Anker's low e-commerce overhead, Apple can't actually compete in terms of cost for quality.
You can do the same in your own niche. For example, when Apple cut the headphone jack, Anker released cable adapters and dongles to help consumers bridge the gap – creating sales out of consumer dissatisfaction.
You can find the information you need to do the same in product reviews and on forums around products you and your competitors sell. If you pay attention to where your industry is headed, know what people dislike about existing products, and develop relationships with manufacturers, you can design a product that solves those problems.
Getting Exposure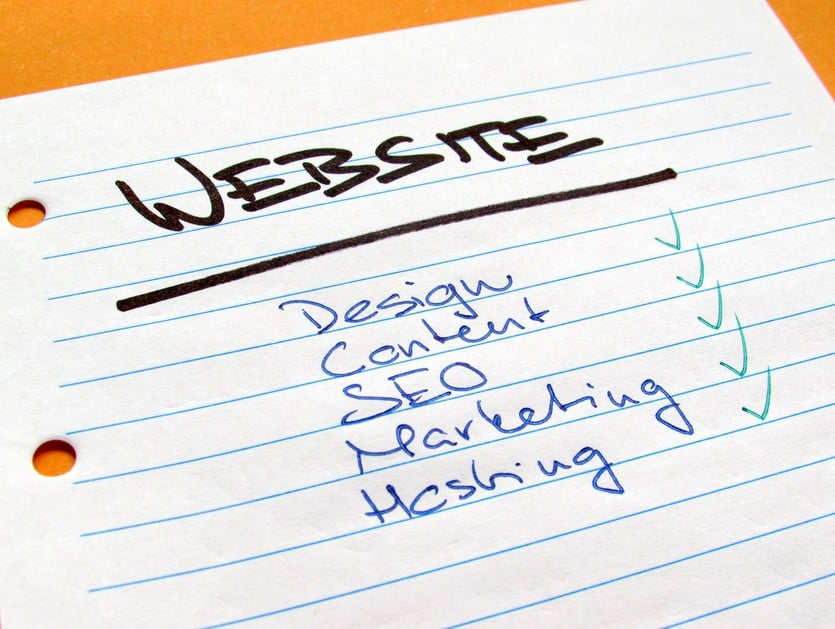 Launching a product is relatively easy but getting enough exposure to build a brand around it is significantly more difficult. Selling on Amazon makes it easier, because you can take advantage of the company's tools to offer fast shipping, to sponsor products to make more sales, and even offer coupons and rebates to return customers.
For example, you can increase click-through rate and sales by shipping products with FBA. Fulfilled by Amazon offers free 2-day shipping to 30 million Amazon Prime subscribers, building brand credibility and consumer confidence.
Building Brand Confidence
The hardest part of selling a private label product isn't exposure, it's customer perception. Most niches are flooded with generic products, many of which are subpar quality at best. For example, a quick google search for balloons or paper products will likely result in a lot of products that are primarily bulk-ordered from Alibaba.
You need to convince buyers that you're more than just another generic mass-produced seller. If you're offering a quality product, you have to present it in a quality way. That means professional pictures, unique design, and high-quality product listings. Take a look at any Anker product, or an Amazon Kindle. Your product listings should offer the same graphics quality, pictures, design, and quality to potential buyers.
If you can build confidence and start to make sales, all you need is reviews. Running early promotions to get buyers and therefore reviews can be immensely helpful in jumpstarting a brand.
You'll also have to follow up. Take Anker's example and send carefully packaged and branded products. Offer color variations and design options. Make it easy for customers to contact customer support or to ask for technical support. Offer great customer service, run a social media platform, accept returns, go above and beyond to make your customers happy, and take losses when necessary for creating a better brand image.
All of this sounds expensive, and it is, but it will pay off in the long run because you are building consumer trust.
Keep Expanding
The longer you're in business, the more competition you'll face. Amazon copy-cats steal brand ideas and it's likely that if you launch a new product, you'll be facing stiff competition from Chinese resellers within 6 months. The only way to stay on top is to keep innovating, keep introducing new products, and retain your brand value and quality across the board.
A quick search of Amazon will reveal that Anker has over 5,000 products on the marketplace, just 6 years after launch. While you don't have to be nearly so ambitious, you have to keep moving. In fact, Anker is slowly but surely moving out of their base market. Yang believes that longer battery life and wireless charging will soon make chargers and portable batteries irrelevant, that's why they're diversifying into Bluetooth headphones and speakers, wireless charging, and a new brand called Eufy, selling smart electronics like robotic vacuums.
You can handle this by staying on top of reviews, tracking changes to your niche or industry, and continuing market research. If you can identify trends and stay on top of them with products that meet consumer needs, you can continue to make sales ahead of copycats.
Amazon and other online marketplaces offer an easier way to launch a brand and compete with large-scale industry. With lowered overhead, reduced costs of advertising, and easier ways to market and promote products, launching a brand on Amazon is significantly easier and more cost-effective than selling through traditional retailers and using middle-men to market products for you.
However, you still have to stay on top of market trends, keep up with changing consumer needs, and pay attention to customers. If you can run your brand like a professional business, and treat customers the same or better than they would get from a high-end customer, while offering quality products for the money, your brand will succeed.

Written By
Chad Rubin
Chad Rubin is the co-founder and chief executive officer of Skubana, a multichannel e-commerce software the enables brands to unlock growth by unifying their back-office operations.