How to Double Your Email Collection Rate In Only One Week
September 5, 2018
10

min read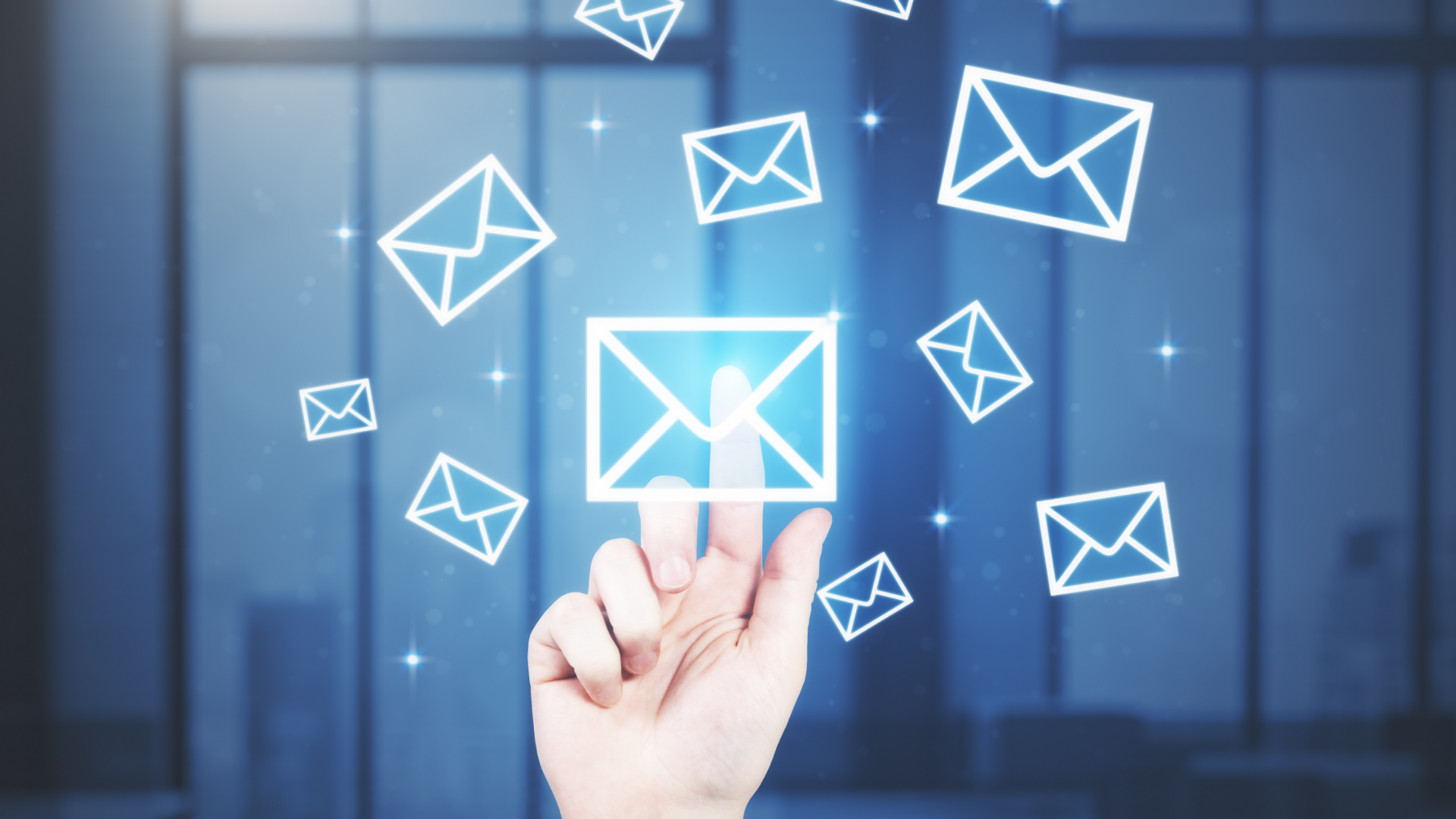 This is a guest post written by Mike Kamo. Mike is the CEO and co-founder, alongside Neil Patel, of Hello Bar and Neil Patel Digital. He is a renowned digital marketing and conversion optimization expert.
Email marketing has been around for over 40 years. It's considerably evolved due to changes in technology and how businesses connect with their customers, and it's not centered around selling but rather on becoming a trusted brand. Email is a form of marketing that still remains to be very effective, especially when it comes to ecommerce.
When done well, email marketing provides excellent insight into what your target audience is interested in, and, in turn, how to convert your target audience into customers. Capable of increasing customer lifetime value and driving sales and business growth, email collection and ensuing marketing campaigns hold real value.
Why should you place a top priority on doubling your email list? What are some easy ways to collect more emails? Here, we're going to break down everything you need to know about email collection and how you can double your list size in only one week!


Why is Collecting Emails Important to Any eCommerce Store?
Email marketing is one of the best ways to beat out your competition. How so? It's a chance to share valuable content such as an exclusive ebook or promo code, which builds a trusted relationship with your consumers. Sending out an email is your chance to share information, provide an opportunity for engagement, and create additional touch points that build trust with your community of customers or users.
Email marketing really does work:
For every $1 spent on email marketing, there's an average ROI of $44
Consumers are 2x as likely to sign-up for an email list than to interact with a brand on Facebook
In 2017, email marketing was the biggest driver for Black Friday sales
80% of professionals agree that email marketing drives customer acquisition and retention
15 Tips to Double Your Email Collection Rate In Only One Week


1. Create Lead Magnets to Collect More Emails
Is developing content for your email marketing campaigns the biggest hold up on creating an email marketing strategy for your business? There's an easy solution! Start a blog. In doing so, you will not only drive more traffic to your website, but you'll also increase SEO, and you can turn the top performing blog posts into great email content through a lead magnet, which is a downloadable incentive (usually in the form of an online eBook, white paper, or checklist) offered to potential customers in exchange for their information.
Pro-tip: instead of simply enticing your audience with a white paper or ebook, woo them with a tool kit, checklist, or recipe.
Once the lead magnet is created, place it in front of your audience by creating a top bar on your website through Hello Bar.



2. Use High Quality Popups To Offer Your Lead Magnets and Grow Your Email List
Web page pop-ups are great tools that allow companies to be creative. While there are a variety of different pop-ups, below are our top performing pop-ups when it comes to email collection:
Timed pop-ups: As the name implies, these will instantly pop-up on the page after a viewer has been on the page for a certain amount of time that you dictate. You can A/B test to see what time allotment is the highest converting when it comes to email collection. Ideally, setting it between 10-20 seconds is best – and setting it to appear right away is worst. Pop-ups that are in your face right away tend to scare visitors off your site, so the best practice is to avoid placing these on your site.
Scroll pop-ups: When a reader has scrolled down a certain percentage of a page, this pop-up will automatically appear. Incorporating this more than 50% down on the page will help you to capture those viewers who are more interested in your product than others, meaning you will collect more qualified leads that are more likely to purchase from you in the future.
Exit pop-ups: These pop-ups are genius, as they appear on the page right before a viewer is about to exit your site by clicking the url box or the back button. These are especially effective, as they place one last offer to entice visitors before they give up on your site. We've seen them used to reduce cart abandonment and cut back high bounce rates.
Nutrition Secrets (now known as Legion Athletics) used Hello Bar's strategy of an exit intent pop-up and increased their email collection from 10 per day to 50 per day.
Pro-tip: Nutrition Secrets boosted their conversion rate even higher by placing an interactive quiz on their pop-up. Quizzes make excellent lead magnets!
3. A/B Test Your Headlines to Maximize Conversions
One word can make a huge difference in conversions. In fact, headlines play a vital role in pop-ups as they attract attention and convince a person to sign-up.
Communicating the same offer two different ways can help you to determine what tone or specific wording leads to more email collections. Below is one such example:
The first headline had a bold approach and received a conversion rate of 13.4% while the latter had a conversion rate of 6.7%. Hello Bar offers A/B testing so companies can test their pop-up text to find the one that converts best.
4. Test Different Button Copy
Changing one word in a CTA can increase conversions by 76%. By utilizing the A/B test, you can find out what words or design features resonate more with your audience.
In this example, the CTA "Send Me The List Now" created much more urgency than "Why Not, Send It Over." The latter also had a negative connotation, which didn't help.
In another example, Jeanine Blackwell, a business coach, tested out a green vs. orange CTA button and found that green increased opt-ins more than orange. Proof that even the smallest design aspect matters.
5. Use Social Proof In Your Favor to Grow Your Email List
Social proof is a key influencer in business decisions. People are drawn to learn what methods others use to achieve their success, which is why incorporating reviews, testimonials, and endorsements is very powerful for any brand.
Using testimonials or social media numbers alongside your pop-ups is an excellent supplement to your email collection strategy. These aspects of social proof can help increase the number of people that subscribe to your emails as it creates authenticity and a feeling of being a part of the crowd.
Canva does a great job at incorporating social proof into their lead generation strategy, showing the many members of the community that use Canva.
Here is a list of Canva alternatives to help with any of you design needs!
6. Make Subscribing to Your Email List As Simple as Possible By Using Short Sign Up Forms
In conjunction with the above, another way to encourage someone to sign-up for emails is to only collect the bare minimum. No matter how much value your company could potentially bring to a consumer, if the form is too long, it will be a deterrent for email collection.
For the purposes of an eCommerce site, simply collecting a consumer's email will do. There's always time to get more information down the road.
7. Collect More Emails Using Social Media
Invite your social media followers to sign up for your emails with a post, or try one of these tactics:
Twitter & Facebook
Develop lead-generation Twitter and Facebook ads. By spending a little bit of money, you can target the exact demographic your company is seeking and, if your campaigns are executed well, you can see results almost immediately. Just make sure to continuously optimize and offer a freebie as a lead magnet!
Instagram
Contests, giveaways, and incentives go a long way with email collection:
Develop an incentive for your community to get involved, which could be either an enticing promotion or discount
Take a high-res photo of the product you are promoting, or a related image that speaks to your giveaway
Announce your contest by sharing a photo on your feed and creating a landing page (with email sign-up form) that you can link to back on your website. We've found the best results by sharing these both in posts on your Instagram account, as well as in your Instagram bio.


Pinterest
As a visually-based platform, much like Instagram, Pinterest is a hot spot for photos, meaning that posts with photos convert especially well. Contests with giveaways are a natural choice for driving email collection on this platform, as it is very natural to tie in an image to your giveaway.
HP had a successful Pinterest campaign where they ran a weekly contest and asked customers to create and submit a Pinterest board surrounding a provided theme. The only criteria was to include one pin of the HP SpectreXT laptop. Entrants had to use an email to be entered into this contest, which meant HP collected a bunch of new email addresses. Of course, for incentive, winners received either a free laptop or a $500 Amazon gift card.
YouTube
Video tutorials with CTA cards that drive email collection have multiple benefits, as well. For starters, YouTube is the second largest search engine AND Google owns it. Creating tutorials about specific keywords that your target audience is searching for can help you rank higher, drive more traffic to your site, and score more email sign-ups.
Just make sure that you add a email CTA to the video along with a description, file name, and tags.
LinkedIn
This platform is a great way to build relationships, referrals, and supplement your email collection efforts. Here's how:
Optimize your personal LinkedIn Profile by filling out all sections with as much detailed as possible.
Set-up a LinkedIn group about your chosen topic/subject area. For example, if you're a social media marketer, create a group around that topic like "Social Media Marketers in Northern Ireland". The more specific you are, the more likely you are to find other people in your niche.
Start posting your own articles and industry news weekly in the group so there is valuable content provided to the members of this community. This will encourage conversation, which means people will spend more time in this group.
Use the search feature to find 500-1000 target customers in your niche area. Look for people with similar keywords to your post and consider limiting your search to a certain region to begin with.
Reach out to potential group members individually, personalize the invitation message, and ask them to join the group. Make sure to include why this will benefit them.
Start/monitor the group discussion by asking key questions about the content you're posting. For example, if you post a blog about managing Facebook ads, ask your audience about their experience.
Once the group is posting and interacting with content, then ask for email sign-ups with a lead magnet. Going back to the above example, that could include an ebook about Facebook Ad Management Best Practices In Europe as one example.


8. Use Your Facebook Business Page Sign Up Button to Get More Email Subscribers
Another way to utilize Facebook for email collection is to add a sign-up button on your company's business page. Adding one takes 3 simple steps:
Click on '+ Add a Button' on the cover photo
Select the appropriate button (sign-up) from the drop down and follow the directions
Click finish
Now visitors to your Facebook page can easily sign-up for your email list and receive updates, special deals, and promotions.
9. Include Instructions On How to Subscribe to Your Email List In Your Product Packages
Be creative in your approach and take it offline. Create a step-by-step printed out list and place them in all boxes before they get shipped out. If the recipient isn't on your email list now, he or she will be soon.
Pro-tip: be sure to include a special first time promo along with highlighting the benefits of subscribing to your email list.
10. Offer Special Deals to Email Subscribers
It's important to make any and all of your site visitors feel special. After all, people respond best when their unique and awesome identities are recognized and rewarded. The best way to accomplish this task? Customization.
Use your pop-ups to offer unique deals that make your site visitors feel like a VIP. Offering a discount code on your pop-up encourages potential subscribers to commit – if they're getting a great deal right up front, they know that more deals are in store in the future, if they sign up for your emails.
A few other ways to accomplish this include:
Free Shipping
Personalized Gift
Exclusive content
An enticing pop-up, like this one from Kate Spade, is the best way to entice your audience to sign up.
You can even take it one step farther with personalization. With Hello Bar, you can target your audience with a specific message. For example, displaying an ad on a specific URL can be set for each unique visitor to see a different message. This means you can have the right message displayed for the right customer thus making it customized to their exact interest.
This targeting can be date-specific to allow for promotions to run around holidays. You can even customize a pop-up ad to feature a product they were just looking at.
11. Encourage People to Forward Your Newsletter Emails To Their Friends
Adding a 'forward this email' or 'tell a friend' button to every email can help you to collect more subscribers. Adding social media share buttons is even better, as it will encourage your audience to share your content with their network.
People trust their friends and family more than anyone else – take advantage of this by asking your customers to help promote you. Some businesses even offer a discount or special gift in exchange for referring more customers. Keep this in mind, as word of mouth is a powerful tool not to be disregarded!
12. Promote Online Contests and Giveaways to Collect More Emails
Don't underestimate the power of a contest. People love free stuff and the thrill of trying to win something. Whether you offer a free pair of shoes or free yearly subscription, you'll be amazed at how many email sign-ups a simple contest will receive.
Furthermore, contests also act as a great word-of-mouth tool. People who enter your contest could very easily share it among their social network, too.
Learn from Josh Earl, Tootsie Roll, and JewelScent.
13. Promote Your Email List Sign Up Form In Different Areas Of Your Website
Don't just rely on just one spot for email collection promotion. A/B test pages and use Google analytics and heat mapping tools like Crazy Egg to see where people are landing on your web pages. Each website is different and with so many custom designs these days, it's impossible to generalize the exact best spot for a lead capture tool.
However, the top of a website often converts well, as people tend to look for a top menu when they land on a new site. It can also be helpful to place CTAs within text on your site, as this will generate more qualified leads.
Wellness Mama, as one example, does a good job of this.
You can see that these are placed within a blog article and are directly related to what that blog article is about. By placing a CTA here, as a content upgrade, you will warm your visitors up with the content in your post and then convert them into email subscribers when the time is right.
14. Segment Your List To Send The Right Type of Email to Your Subscribers
Send the right message to the right audience at the right time by segmenting your existing email list into the different stages of the conversion funnel.
For example, you might want to send leads that are in the evaluation state a product or service comparison chart. People in the purchase stage might prefer a coupon, while people in the awareness stage might just simply want to know what your company is all about.
15. Create Automated Drip Email Campaigns To Welcome, Engage, and Keep All these New Leads You Will Start to Get
In conjunction with the above, developing an automated drip campaign will allow your brand to stay top of mind without you having to follow up each time. This program can be comprised of several different emails that will lead your audience through the different stages of the sales funnel. For example, a welcome message, onboarding campaign, and educational tools are three ways to nurture your audience. You can automate this process with the use of an email collector app.
Be sure to follow up on a regular basis – you don't want to fall out of touch with these customers, as you are building trust with them that you are here to stay as a regular part of their consumer lives.

Wrap-Up
These tips can have a real impact on your email collection rate while leveraging the best way to reach your target audience effectively. What ideas will you use for email collection going forward?
Should you choose to give pop-ups a try, here's a FREE 30 day trial of Hello Bar. Just for the Skubana community!