Just Selling on Amazon? Diversify or Die
August 31, 2017
6

min read
With 300 million active users, Amazon is still one of the biggest online marketplaces in the world. More than 100,000 Amazon sellers made more than $100,000 in sales in 2016. These impressive stats show that Amazon is a place to be if you want to open up an e-commerce store and begin selling immediately.
However, such opportunity and ease can be a double edged sword. Many existing Amazon sellers who sell only on Amazon are always anxious about competition grabbing their share of customers and pushing prices so low that they have no choice but to do the same and lower profit margins. Amazon is like a gateway drug, once you get going it's hard to stop. But it's a great place to start, it's not a great place to finish.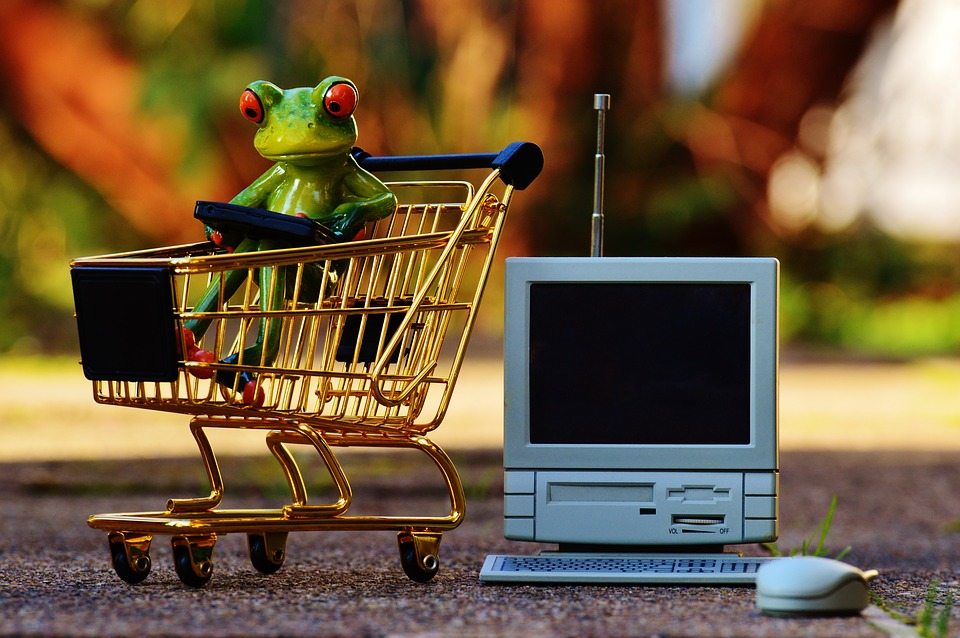 Image: Pixabay
As an Amazon seller, do you live in constant fear and worry about something terrible happening to your store? Have you experienced sleepless nights not being able to relax? This is quite normal for Amazon sellers, and I've also experienced it. The shallow breathing, rapid heartbeat, and the anxious waiting all hit home when I was suspended the day after Christmas. There is a solution to all of that--diversifying.
No matter how many customers there are on Amazon, there will also be a lot of competition. These sellers will all skin each other alive to grab the market share. So, the best way to get away from all of that would be to simply diversify and try other platforms where you can sell.
Why you must diversify
When it's time to diversify ecommerce channels, start by building your own e-commerce website and making that your primary storefront, with Amazon as your secondary. This website can host all of your most up-to-date products, and would allow you to control and have a direct line to your market that can't be taken away.
[bctt tweet="If you're an #Amazon #seller, you must absolutely diversify!" username="skubana_erp"]
You retain control
When you own your e-commerce platform, you set the rules. You follow your own policies, and don't have to worry about being suspended.
If you sell on other marketplaces, your product could be displayed right beside your competitor, making price a bigger factor. Things become different when you're on your own website. You can flood your entire website with just your own products and your own brand, without your competitors getting anywhere near them to undercut price and value. You can also give promos and discounts without worrying about competitors trying to match you.
You get your own customer data
There's great marketing software that can track customer data on your own website. Just take a look at your analytics to get a more cohesive view of your target audience, and use that information to optimize your website. On an external marketplace like Amazon, you don't necessarily get access to the profiles of people who purchase from you.
No one can steal your name
One of the biggest challenges that Amazon sellers encounter is unscrupulous copy cats. If someone sees you're doing well on Amazon, with plenty of customers and good feedback, they could steal your photos, copy your listings, and pose as you to get your customers. They would then sell counterfeit versions of your products, which could get you bad feedback.
Having your own e-commerce store would lessen the chances of copy cats stealing your listings, because you control the platform and can easily make an announcement via a pop-up.
How to diversify
Determine your target market
Selling on Amazon means you can tap into their huge customer base to catch your buyers. However, when you're branching out on your own website or even social media, you need to refine your target market so you how to invest your advertising budget and who to target with your voice, tone, and conversion copy.
The first step is to get their demographic profile and then their behavioral patterns (also known as psychographics). Of course, you won't be able to determine your target market in just the first try. This is where the pilot testing (below) comes in. If you see that the people attracted to your website are not the ones in your determined target market, then you can adjust. Determining target market is all about trial and error, and may change from time to time.
Do a pilot test
Run a simulation or a pilot test to find out if your website works well and if customers respond positively. This includes testing for bugs, A/B testing your content, making sure your navigation makes sense, and more. Get your analytics tools ready to measure customer response so you can optimize everything, right down to the color of your CTA button.
Focus on your customer experience
Amazon does a great job at orchestrating the buyer experience, from suggested items to easily accessible reviews. Amazon is built to provide the best user experience possible for their customers, because it's what drives sales.
When you build your own platform, focus on a seamless customer experience. Use your checkout counter to upsell with relevant items, ensure the purchasing process is easy and convenient, give them plenty of payment options, and minimize the number of forms they need to fill out. These are only some of the things that you can do to boost your customer experience. The rest depends on your creativity.
For more on how to optimize your e-commerce website, check out How to Create a Website That Converts: Key UX for Ecommerce on CMS Wire.
Offer rewards and discounts
Customer loyalty programs go a long way for retention, and when they shop on your website you get to offer programs like order tracking, point earning, and more. You can also get more creative with your discounts in your own platform. For example, you could give an extra 10% discount to first time shoppers who shop the second time around. This will prompt them to come back and buy something else just to avail of the discount.
Use social media
Having your own website URL to point to on your social media sites is great for brand recognition, and looks great on your profile. If you market an Amazon post on Facebook, there is a chance people will ignore it because it will be regarded as "another ad." If you own your own store and share the link in your Facebook posts or in your Instagram account, your followers will understand that it's your own website and may be more enticed to check it out.
Don't forget SEO
Finally, don't forget to optimize for search if you have your own website. Create a blog and utilize content marketing to continue capturing the right audience, getting leads that convert, and building up your brand.
The bottom line
Whether you do it on your own e-commerce website, on other channels like Ebay and Walmart, or even in a physical retail store, it's vital to diversify.
Online marketplaces like Amazon are great places to kickstart your business. They provide a successful system with great UX, plus they have existing systems that are ready to go. However, these marketplaces also have plenty of competition and provide little control to sellers. In order to sustain and grow your business, you need to think beyond Amazon.
Diversify with your own e-commerce website so you retain control, always have access to your target audience, can promote any way you want, and can utilize it for your social media and marketing efforts.
Written By
Chad Rubin
Chad Rubin is the co-founder and chief executive officer of Skubana, a multichannel e-commerce software the enables brands to unlock growth by unifying their back-office operations.