Building a Resilient Brand in Times of Uncertainty - Recording
July 30, 2020
45

min read
Is the worst finally behind us? As the country re-opens, e-commerce operators are still faced with waves of uncertainty. Are the changes in consumer behaviour going to stay the same? Will air-cargo prices stay high through the holiday season? Will people ever buy pants again?

To maintain resiliency, operators are looking to data, automation, and fulfillment to carve a path forward.
In this webinar, we shared some of the best frontline strategies for building a resilient brand during uncertainty.
Watch the replay right here or read the transcript below: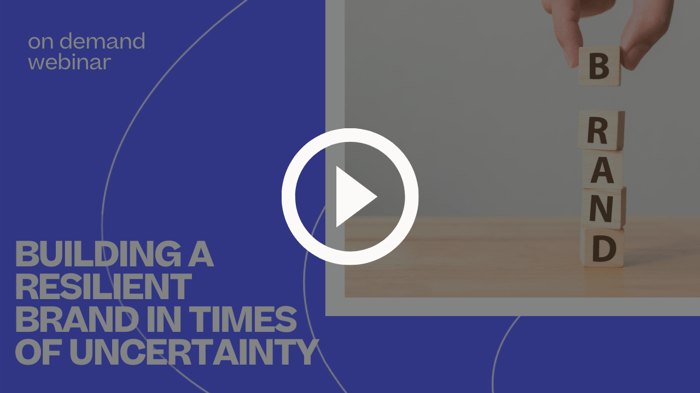 Transcript
Chad Rubin:
Awesome, we are live. Thank you everyone for joining and taking time out of your day to join us as we discuss how to build a resilient brand in a time of uncertainty. We have some really special guests that we're bringing on the platform today. And we'll start really with just introductions, if we can. What we tried to do is we tried to organize the people that are joining from a post-checkout experience all the way through to fulfillment to analytics and understanding the business. So we wanted to hit each touch point of the tech stack, really getting a visual into what other brands are doing to run their business today. So without further ado, why don't we just start with the introductions so we can get some context going for those that are joining. We've got Sean Corson from Daasity, Kevin Sides from ShipMonk, and Scott Knight, Alpha Omega Agency. Please just introduce yourself, maybe a quick, abridged, cliff note version of your journey and the brands that you're working with and what you guys are up to.
Sean Corson:
Yeah, so I can go first, Sean Corson from Daasity. So for those who don't know, Daasity has a designed a number of SAAS e-commerce companies, and we specialize in data. So we're trying to help them make meaningful data-driven decisions. Our team has a lot of e-commerce analytics, hence direct-to-consumer (DTC) subscription brands of all sizes. So we're working with brands anywhere from a million dollars a year in sales up to 250 million a year plus in sales. Some of the brands that we work with that you may have heard of include Movement Watches, Rothy's, Who Gives A Crap, one of our favorite brands, they sell toilet paper online, for those who haven't heard of them. And we were just recently named as one of 44 Plus-certified app partners. So that's the big news from our end.
Kevin Sides:
I'm Kevin Sides. I work at ShipMonk, I'm the CRO here. ShipMonk is an e-commerce software and fulfillment platform, really specializing in brand shipping D2C. We with an array of brands. Just getting started taking multinational, big box retailer type brands. So yeah, excited to be here.
Scott Knight:
I'm a Scott Knight at Alpha Omega. We are based out of Minneapolis and we work with a full gamut of merchants, from startups to more of your Fortune 500 companies. Some of our clients are Goop, they use Spree. We're primarily a Shopify Plus, we're a Shopify Plus partner. Yeah, I guess our niche is in e-commerce.
Chad Rubin:
Awesome, thank you everybody. My name is Chad Rubin, co-founder of Skubana. I've been in e-commerce for a decade. Started off with Think Crucial home appliance parts and accessory company that sells direct-to-consumer. And so today it's a fireside chat. So we wanted to move away from webinars. We didn't wanna speak at people, we wanted to speak with people. So if you want to chat us, please chat us. All the speakers, all the people that are participating are gonna to be chatting and engaging. If you have questions that we maybe missed or you want further detail on something, feel free to post it in the questions area here. But this webinar or fireside chat is really focused around how can brands be mitigating disruption or even building a resilient brand for the future. So I think we should start in logical order. And we're gonna start really on the post-checkout experience. So this is gonna start with Scott Knight and we'll flow on down. So Scott, with your agency, I noticed you're working with a brand that I love, which is DIFF Eyewear. His name happens to be Chad as well. I'm sure you've probably worked very closely with him. And he's focusing really heavy on building a brand for the future, getting into retail, but also heavily optimizing his site. Is there any nuggets you can be sharing about maybe what you've seen in this speed world or the deployment world or the implementation world, especially from a headless perspective, that you can be sharing with people on the line today?
Scott Knight:
Yeah, I guess is this post-checkout or is this kind of in general, just in terms of performance?
Chad Rubin:
I mean, I'm a performance nerd, I love speed, but when it comes to conversion, we can, just give me speedy conversion. Anything that you're seeing that's cutting edge and other brands are doing. Techniques that others can learn from on this call today, that'd be great.
Scott Knight:
Yeah, for sure. I think even, I think even pre-COVID, headless and progressive web apps, it's drawn a lot of buzz lately. But in the United States specifically, the adoption is a little, a little slow. But the numbers that we're seeing from merchants all across, like every KPI, it's just kind of mind blowing in terms of performance, in terms of conversion rates, average order volume. So adopting a progressive web app, I think is the number one way that you can really separate yourself from the competition. And if you're an early adopter, I think, I think you're just gonna leapfrog your competition. And in terms of performance numbers, it's not necessarily how fast the platform that you're on is. It's not how fast the e-commerce is, it's not how fast Shopify is. You're sending a request to Shopify. You're getting all that information back. But now for your subsequent requests, you don't have to make that request anymore, it's local. It's not necessarily available offline, it can be offline. But you're able to interact with the sites, with the data that's now on your browser. So performance on mobile, which is like the weakest device, probably a pretty poor connection on 3G, 4G, not necessarily on wifi, you're saving that travel time to the server for the response and so it increases conversions quite a bit. You know, Amazon, Google, they equate 0.1 seconds latency to 1% in revenue increase. And on wifi, one second translates to 10% revenue. Wifi, you'll see some pretty good gains there, but really with 67% of people shopping online, you can save an immense amount of time. And that's where we're seeing like amazing, amazing numbers on that front.
Chad Rubin:
A lot of times though, when I hear headless commerce, I hear big budget, super expensive deployments. What about for the people that don't have that kind of cheddar to spend? What do you suggest? I always try to optimize my site using GT metrics and trying to give it to a developer to make that waterfall less and less and those requests less and less. Is there anything that you can be sharing that you're seeing outside of headless that you can do to increase speed or conversion?
Scott Knight:
There's definitely a lot you can do outside of headless to, a lot of low-hanging fruit. And it all depends on if you own the platform or if you're using something like Big Commerce, Shopify that owns the platform itself. Speaking to a platform-based solution like Shopify and Big Commerce, there's a lot of gains across the board in terms of just image optimization, loading in those images below the fold, it's called lazy loading images. There's definitely deferring your Javascript. So on page load, you're not just, it's not waiting for first paint to process all that Javascript. A lot of merchants will download a theme and with that come support of many different variations of the theme. And so you're including CSS and HTML that you're not using. If you're not on a platform-based solution, there's a lot you can do then on the server side. You can cache quite a bit before that request actually hits, say Magento spree. So you're surfacing something that's on edge that can speed up performance quite a bit.
Chad Rubin:
All right. And if you wanna learn more, you can always hit you up offline. We'll give your contact details at the end. But we'll keep going, we'll keep getting deeper here. So now we've got Kevin. So we're gonna go from post-checkout, we go optimization, conversion, now we're getting into supply chain and fulfillment. So Kevin, you want to, let's talk about 3PL work and perhaps what you're seeing from a supply chain perspective with the pandemic, what are brands adopting? What are they doing? What can others learning from this get ahead with listening on the call today?
Kevin Sides:
I think we're seeing a lot of stuff become magnified with the supply chain, the issues within the supply chain. It's not, I mean, there's new stuff, but there's a lot of things that they kind of knew they had with inventories used, disposition of inventory and now it's just 10 times worse in this environment. So I think we're seeing a lot of brands right now start to simplify and that's the first step. It's starting to say, hey, where are these problems coming from? How can we simplify it? Whether it be from their packing processes, some of the special privacy required before. But at least just kind of working better with their suppliers, again, getting limited quantities of inventory, at least making sure it comes in correct. So that's the first step so it's going out the door quickly because most brands right now have backorders for one or many of their SKU. So they're playing a time game. The other thing too we're looking at is, hey, if we know there's a clear bottleneck, especially the carriers within a supply chain, what else can we do to create amazing experiences? So we're seeing a lot of brands look towards better packing experiences, just kind of doubling down on that route. Saying hey, look, if somebody is gonna get it late then it better come looking perfect and pristine. So looking at brands who custom package at this point, really adding that extra touch.
Chad Rubin:
Just on that real quick, have you seen a brand, 'cause I love the unboxing experience, have you seen a brand who you're just like, oh my gosh, everyone should be doing it this way?
Kevin Sides:
I don't, I'm trying to think of one off the top of my head. I think the best brands that we're seeing that are doing stuff that I'm really impressed with is just the communication along the way. More so on just the experience of saying, hey, the order was placed, getting better visibility, and even to just the fulfillment stats. Because most brands and orders placed, you get an alert when it's shipped, you might get one that it's delivered. That's pretty common as a consumer. And now consumers are seeing like homepages on banners of oh shipping delays for this area of the country is having some delays. But I think more so what we're seeing now is brands are adding just better and more touches. Hey, this relates to this, you are this, pick up this law or you have good ads in fulfillment, so we're seeing that. As far as the packing experience, I think there's a lot of brands, they're all doing a pretty good job. I think Brumate a really good example of one.
Chad Rubin:
What was the name of it?
Kevin Sides:
Brumate.
Chad Rubin:
Okay.
Kevin Sides:
They're really doubling down on both the communication as well as just the experience from the unboxing standpoint. So they do like they just from custom boxes, inserts. We even see a lot of brands including just extra items and stuff like that as like kind of a thank you for your patience. So I think that's been pretty good for them. And then honestly, we've seen a lot of brands hop on board and do some version of a PPE good that they're including sometimes, which is kind of playing that up and including that. It's some branded merch when it comes to face masks, sanitizers, and even the key chains for opening doors. So seeing a lot of brands kind of adapt that way, trying to provide value, I guess from just an unboxing experience, that's simple to see. Yeah and then just a lot of communication, especially when you look at it as a three-tier is pretty patient with their employees, their partners, as well as their customers, and not just looking at it as how do we just adhere to the customer, because I think that's where most of the focus goes versus really having really good communication with all the partners as well. That's been really key for us and working with the merchants.
Chad Rubin:
Cool, yeah, I'm thinking back to the latest shipments that I've received that I appreciated. I think one was Love Every. It's a shipment for my son as per his development. And so he just turned 11 months so he gets a new shipment of items and with really awesome branding attached to it. That company's doing really well right now. And a olive oil company in California just had really, really, really great branding that I really appreciated. So moving into on the 3PL stuff, because like I've been, Skubana, we worked together with tons of 3PLs. Obviously ShipMonk is a preferred partner of ours. And what we've been seeing is there's a lot of social distancing in the pick and pack world right now because it's required. The proximity in which you can be around others is distanced. But on top of that, the unemployment in the United States, I think it's up in August, but it's making a lot of these pick and pack employees not want to come in to work. Are you seeing that? How are you communicating that to customers to making sure that you can ship in a timely way?
Kevin Sides:
Yeah, so it's a back whistle time. I think, and it's really interesting because looking at all three of our facilities, Florida, California, and Pennsylvania, we're seeing them kind of track differently. Like I think at one point Pennsylvania was fortuitous, kind of like bulletproof. It was like, hey people, I guess we're seeing it now. But in Florida, no problems and Pennsylvania's very sensitive to it. And then working with the temp agencies. And even then, we order 80 people and then six would show up. So even just working that was kind of that option was a little exhausted. So we've been doing a ton, a ton, a ton of stuff from sanitation, daily sanitation, where the employees are seeing us come in for pressure washing all the robotics and everything everyday. Partitioners for the packing stations, spreading out the packing stations. At some point, at a certain point we were having receivings not be touched for 40 hours as we were working through that. So we've been doing a lot of iterations and I think it's really everyday, require your face mask, gloves, things like that that's provided to them and really just having hotlines, if they have a concern about something and really working through with them. So definitely seeing that fortunately for us, luckily is we did a whole wave in Florida here and you probably see them out there in the front of the screen is, we invested really heavily in automation, which has really cut down on about 70% of the people we've had to hire this year, even with the spikes we're having. So we are having to hire more, we're all combating the issues that everyone is with the labor. But it's a little offset by a lot of the automation that we've invested in that we just already added to the plans this year. So fortunately it's kind of good timing that that's all been implemented, but yeah, we're definitely going through it and having to do a lot of communication with employees and working through those trials.
Chad Rubin:
Yeah, I've been to your warehouse and it's probably one of the most beautiful warehouses I've ever been to. You guys have a fitness area with like rogue equipment, which I'm a huge fan of, it's made in America. You guys have like a stage area for performances and a bar. I mean, I've never seen, I've never seen anything like it. Along with, by the way, the automation and robotics that you've built in the warehouse is pretty remarkable.
Kevin Sides:
Yeah, thank you. Yeah, we try.
Chad Rubin:
All right, so we go from fulfillment, is there anything else you wanna share on the fulfillment side? I want people to have takeaways where they're like, okay, this was an incredible time, it was the price of admission. Anything else that you're seeing that you can share from a supply chain, fulfillment perspective?
Kevin Sides:
I think looking at, I think now is the time to do two things. I think it's what can you simplify and then what can you utilize technology for? For example, we're seeing brands right now, for example, like Dan used before with Pennsylvania, it's a lot of brands, they get really complex in certain areas and there's other areas they can probably get more complex. For example, disposition of inventory. It might not be good to have a lot of inventory in one location. The historic one is 100 degrees in Florida in the summer, I don't wanna get offset, but even something like these pandemics is, hey, Pennsylvania has a really call out rate and you're having problems with that. Maybe you have it in California or Florida to offset that. So I think there are areas to look to get a little bit more maturing, when it comes to inventory disposition across multiple locations. How are you forecasting? What can you be doing, from a supplier standpoint, when the inventory comes in to make sure it can get out right away? Backorder management, how are you managing and communicating to customers proactively versus you're very reactive with your customer support? So I think there are aspects to simplify and then there's the things that are becoming pain points now, how do you scale that moving forward with any type of issue? I think that's a lot of key here.
Chad Rubin:
Yeah, I do think the multi warehouse functionality is an important one, I think the days of one warehouse is over. We just brought on a brand, they sell supplements and they're literally, as the spike happens, they just transfer their inventory to another warehouse location so they can just get around the bottleneck of the pandemic.
Kevin Sides:
Exactly and we're seeing a lot of brands do that now. I think it's great for a lot of other reasons too, but it's, I think in having the visibility to look into that different inventory levels, like with you guys working with you and seeing where those warehouses are and really managing it that way versus being scared of that portion and then being stuck with a true bottleneck at potentially at one location.
Chad Rubin:
So you've got Florida, you've got Pennsylvania--
Kevin Sides:
And California.
Chad Rubin:
California. Got it, cool. All right, so then we're gonna, we're gonna circle back around, obviously again, but for Daasity where you've already completed traffic, you've got conversion, and I wanted to stress a little bit on the retention side. I know you're working with some great brands, a lot of them that we share in common. Why don't you share, at least at a high level, what you're seeing and then we can start drilling in.
Sean Corson:
Yeah. You know, it's been interesting since the quarantine, since the pandemic started, there's really, I'd say right off the bat there was a pretty, pretty quick split between companies that were built to succeed and companies that were going to struggle. Some of that was just product market fit. Obviously right away, some products just don't lend themselves well to an environment where there's fear and people are saving money. A company like Love Every is a good example of the opposite of that, where people couldn't go out to Target or Buy Buy Baby to get their kids' supplies so they started looking online and they would discover something like Love Every. And so, yeah, as you mentioned, they've had a really, really strong results over the last few months. So and I think from an analytics standpoint, the companies that are, outside of product market fit, the companies that are succeeding are the ones that are really keeping a keen eye on the data and have an understanding for what that means. A good example of a way to play the, like taking data understanding and using that to help in business, something that we've seen a lot of our customers deal with is items where you're really long on inventory. So you're looking down your list of SKUs and you understand this product here, we have inventory for the next 12 months. I mean, we have some customers that have looked at their inventory and realized we have inventory for longer than 12 months. And an easy way to raise cash on some of those is just discount those products, give a one time discount on those products, raise some cash, clear out some inventory. Obviously things like canceling outstanding POs that you might have for those products works as well to save cash. So, and I think on the, you know, on the customer side, repurchase rates, lifetime value, what a lot of our customers are seeing is with a better understanding of which products and which channels are leading to higher repurchase rates and higher lifetime value, once you understand that, it really allows you to optimize your marketing spend, optimize your inventory buys, kind of better understanding around which products you're offering through which channels. So I think our customers that have really had a close eye on their data, they tend to be doing well.
Chad Rubin:
Yeah, so I wanna double click a little bit into what you shared about liquidating or getting rid of inventory, where you have it's obviously consuming the harder money that you've earned and it's not moving. One way that I've seen brands doing this is essentially taking a low velocity item and bundling them with a high velocity item. So you know that they're gonna buy the high velocity item and you just maybe eek in another product into the mix to increase your average order value. You get economies of scale on the profit end of it, as you're shipping it out. Have you seen any other strategies on that before we go into LTV, 'cause I do want to dive into that a bit?
Sean Corson:
Yeah, we tend to look at when we look at both sales velocity we also look at gross margin per unit. And you can envision those on a quadrant where you have products that are high gross margin per unit and high sales, those are obviously your all stars. Your products that are high gross margin per unit and low sales, you have products that are low/low, and products that are high sales and low gross margin per unit. And so, yeah, that's one of the suggestions that we give to customers is if you have a product that is high sales and low gross margin per unit, absolutely, then you should be thinking about bundling that with another product, potentially even just raising the price on that product. Obviously, if you have high gross, sorry, high sales and low gross margin per unit, your people want that item there, they're hot for that item, raising the price may not be a bad idea. And that also gets into some site promotion and demotion of moving the item around on your site as you are seeing sales velocity changes and inventory levels.
Chad Rubin:
So for, I just want to now move into lifetime value. How are you, you're connecting to all these different ad platforms, you connect to Skubana. How do you piece it all together? And certainly like someone like Amazon, who's not providing specific information, are you still able to pull that information lifetime value and see like repeat behaviors?
Sean Corson:
Yeah, so yes, Amazon, Amazon does not, they're stingy with their data. Of course, you already know that. We do have a proprietary householding model that allows us to match up Amazon customers with Shopify customers and kind of roll those two together. So you do get an understanding of customers that might have purchased on one platform, or sorry, on both platforms, you get a better idea of all right, this is actually one customer, not two separate customers. I think calculating lifetime value, it's the calculation itself is not a, it's not a difficult calculation, but to your point, it is sort of the accumulation of all this data and getting it all in the same spot that is difficult and really adds value to that. Isolating lifetime value for a group of customers is fine, but really the value in lifetime and lifetime value calculation is comparing different cohorts of customers. Looking at customers that were acquired through different channels or came, made their first purchase at different time points or first purchase using a discount. That's really where the value of it lies.
Chad Rubin:
And Sean I've seen Daasity's platform before under the hood. You guys have so many different ports you can generate, it's pretty incredible. But there's this over analysis paralysis that happens. We just had our board meeting at Skubana and I promise you, I gave them every metric under the sun. What are maybe the top three or five metrics you think right now, especially given the macro circumstances of what's happening, that people should be focusing on or e-commerce brands, specifically, should be focusing on.
Sean Corson:
Yeah. You know, I think the, the, the ones that are always key there will always be key, cost of acquisition and lifetime value, I think are, everyone's going to ask about those. Everyone's gonna focus on those when we've worked with customers that are going out and trying to raise financing. It's almost always the first questions they get asked from a VC firm. I think that gross margin per unit and sales velocity matrix that I talked about is real important right now. I think just having a good eye on understanding which products are moving and which products are providing you with a high gross margin per unit is super valuable. I think product affinity is something that a lot of our customers have been asking about as well. So understanding customers that purchase product A, what are their next most likely purchases? And this allows you to tailor your email or SMS or any sort of retention campaigns, allowing you to understand which products they want to see. So that could be they purchased product A and then they purchased product B, or it could be that they purchase two products together in the same cart. I think those are some of the questions we get asked about the most.
Chad Rubin:
Okay. So we're gonna bring it full circle back to Scott here. So I'm gonna share a brief story real quick. So I run Think Crucial. It's an e-commerce company, we make home appliance parts and accessories, and we started noticing the cost of our vacuum bags started increasing. It was because the material of the bag is the same thing that the KN95 masks are made out of. So we noticed we had a lot of this inventory, bless you, it was repurposed and we partnered with a company in California and we did a collaboration where if they buy a mask, they send them to us to buy the filter for the mask. It's pretty awesome, actually. I think that's one of the tips that I would probably give to people on the call today is seeing where you can find adjacent brands in your space, in the ecosystem, where you can co-sell into the same demographic or the same ideal client profile. Kind of like the way that we're on the call today, but as e-commerce brands. So this company is selling masks, we're supplying the filter media for the mask. It's a pretty awesome relationship and I do think that it's gonna carry on into the future, not just for us, but there's been even apps that are created now with Shopify, where if you're a furniture company and there's a company that makes bedding, you can essentially share that inventory with the other brand. So there's gonna be an aggregation point of like, let's just say, Burro could start selling Casper sheets on their website and they have a tight collaboration there. Same profile, distinct brand, but a nice JV. So with this surge that I've had in my business, what would you suggest for these newly acquired customers? What do I do to retain them? How should I approach it forward? If there's anything you can share? I'm sure other people on the call had been going through the same thing that I've been going through.
Scott Knight:
Yeah, definitely. I think you have to adopt a little bit more than just emails, email marketing at this point with the surge and just in e-commerce, in general. Everyone's inbox is getting flooded with marketing emails so you have to think maybe a little bit outside the box, just in terms of a product offering. But there definitely needs to be this shared message between the two brands and learn as much as we can from that customer. Maybe there's easy ways you can do this on the site, but one possible approach would be to set up a loyalty program, kind of get them engaged a little bit, show them award points, say if they were to share their product on social media. Now they've got, say a hundred points and they want to use those points for something that's more specific to your brand. And then you start that story with them, you start engaging them a little bit more. And then you can increase the LTV with those customers. But, you know, social media engagement is definitely something that needs to be heightened, if you're not already doing it. And yeah, I think, I guess, yeah.
Chad Rubin:
One of the things that we were doing, or a few things that I, that we've adopted, I'm gonna just share openly here, is we started upselling. So as people came to our site and we wanted to liquidate certain items that were really slow movers. So yeah, we developed a kit and bundle and we called it the happy home quarantine kit. So we took all this stuff that we wanted to get rid of and put it into that kit and surprisingly, people have bought it. But also we have an upsell on the site where as they're going through the checkout process, it'll be like, bam, since you're buying this, maybe you should buy this. And that strategy has been working for us. Klaviyo for sure, we use Klaviyo. We've been using that for sort of for our best customers and to win back customers. And then lastly, one really cool piece of tech that we've been using is something called tone messaging. And essentially it's kind of a win back campaign for SMS. And so if somebody leaves our site or whatever, they have a bot that messages that individual to win back the customer, it's pretty awesome.
Scott Knight:
Yeah, I know that is awesome. There's been a lot, a lot more adoption of SMS as of late, just the numbers are definitely off the charts. And yeah, we are seeing the bundling and then, yeah, there's quite a few too apps, especially in the Shopify space, that offer those re-buys, those post-purchases, upsells and cross sales opportunities too.
Chad Rubin:
Any ones you'd recommend people to check out that you've like, they you're fairly intimate with?
Scott Knight:
Yeah, I mean, obviously I'm a headless guy. And so anything that supports an API, a robust API, is Rebuy, they're actually here locally in Minneapolis, but I'd highly suggest them. Not just purchasing patterns of that customer, but also what other people bought bots and being able to present that at the time of checkout, post-checkout, that's pretty, pretty robust.
Chad Rubin:
So just, can you clarify for me, so I know Big Commerce has a headless platform and Shopify. Do you specialize in one or the other? Have you picked a horse?
Scott Knight:
Yeah, I mean, 80% of our clients are on Shopify Plus. It's not to say that we don't support other platform-based solutions, Big Commerce, but also Spree, Goop is on Spree. It's really anything that has, if you're looking at a platform, anything that has a robust API, because really that's like your headless system. And then on the front end, it can be a mobile app, native app, progressive web app. So it's really agnostic to what's underlying.
Chad Rubin:
Yeah, I feel like there's been so much funding going after headless. There's Nacelle that just got some funding and another company just got funding from a headless perspective.
Scott Knight:
Yeah, Nacelle's killing it. No, we love Nacelle too and they actually, I have to put a plug in for them, but they just released a brand, something navy, and I think they did a million dollars in 30 seconds after they launched on Nacelle.
Chad Rubin:
Wow.
Scott Knight:
Yeah, pretty incredible. But yeah, and to go back to your previous point, you talked about big budgets, something like a Nacelle, and there's some tangential companies, they make it such that you don't have to have a big budget in order to become, or to be on a progressive web app. They do a lot of the heavy lifting for you.
Chad Rubin:
Got it, okay, interesting. I don't know, I'm a big, we're on Shopify. I love the ecosystem. That's partly why Skubana, we built an app store at the same time because plug and play ecosystem is probably the most important thing you can be doing when you're building a business on another platform. So you can make it extensible, you can bolt on and add strength to the platform. So, alright, let's move back to Kevin from fulfillment here on the 3PL side. It looks like we lost Sean at Daasity. I think he has some low bandwidth.
Sean Corson:
I'm back, hopefully. Hopefully you can see me.
Chad Rubin:
I don't see your face.
Sean Corson:
All right.
Chad Rubin:
I just actually doubled, for $10 more, I doubled my bandwidth at my house. So that's maybe something you wanna look into. But so, okay, from a fulfillment perspective, from a 3PL perspective, Kevin, what else can you be sharing with us here, insights, recommendations? I know you're working with some really cool brands over there.
Kevin Sides:
Yeah, I'm trying to think of, no, I do have a question for you, Chad, kind of pushing back.
Chad Rubin:
Please.
Kevin Sides:
I was just thinking on your point because I saw it come up in the chat here was, and one of the things I think I really liked was that quarantine kit. Have you seen any brands on the inventory level, especially, or even sales channel level just getting creative with how they're moving inventory around? We're seeing brands, I guess more of the supply chain side, but let's just say, everyone, they're going back to this decision inventory, we're seeing brands do more of safety stock instead of locations. So they don't have to actively manage inventory. They're like hey look, we'll send a couple of cartons to this here, their top SKUs, they're offsetting that way. But have you guys seen anything, from an inventory management standpoint, that brands are starting to do and reacting or spending, a pilot more so?
Chad Rubin:
Well, I can share, so a few things I've seen brands do, specifically my brand and some others that are on Skubana and we're talking to on a daily basis. So the first, like I shared earlier, was like bundling low velocity with high velocity items and creating those kits. And it could be a quarantine kit, it could be like, essentially, you never want to have people think, do I want to buy this, buy this or buy this. So make them not think about it and put it together in a kit. I think that's one great way to increase your AOV and to increase your net profitability. Two is I'm a big believer in technology. So my e-commerce business, Think Crucial, I have one employee and it's a seven-figure business, it's a pretty significant business. One employee and everything's automated. So in terms of multi warehouse functionality and being able to place your inventory as close as you can as possible to the customer, you need to have a tech stack that can work with you. I'm all about trying to figure out how can we use technology to make more money? And I think that's one thing that everyone should be doing on the call is where can you be reanalyzing your tech stack to figure out how can we eek out efficiencies, especially in this environment. And so it comes down to, I like to, when I go to a cocktail party, a lot of people are like, oh, how many employees do you have? And I'm like, typically you should be asking me, what's my revenue per employee? I think that's a really great measure to look at as a ratio to understand how efficient you are relative to your competition or where you were six months ago or a year from today. So those are some things that I'm thinking about as we're in this crazy environment. And I'm also thinking about just like inventory. I'm trying to really stay on top of the momentum because we sell essential goods and the pandemic isn't gonna be forever. So what are we gonna do in the post-pandemic world when social distancing stops, from an e-commerce perspective? What products should we be buying? How do we normalize the curve? So right now we have that just the same way the COVID curve is going up and to the right, our product velocity is going up and to the right and how do you normalize that to properly predict and forecast? And using technology like Skubana is how we're able to do it in real time.
Kevin Sides:
Yeah, that makes sense. Yeah, no, that's great, that's great. Cause we're even seeing, it's interesting now, but just with some of these spikes how a lot of our branding kind of flags. They'll go week to weekend and it's interesting 'cause it's mainly the subscription brands we have. We have a lot of subscriptions like say over the weekend. That's typically when we're getting it, so now we're at to sell our brands, it's pretty cool to try to incentivize all of our similar customers to push their subscription back to say Wednesday, Thursday, Friday to kind of flatten the curve forwards too. So it's just really interesting to see how brands are adapting to some of these spikes and they're riding the wave with some of the things that they're trying to flatten back out in leaving from the system. So just wanna know your thoughts on inventory.
Chad Rubin:
I also think that like I said, we're not gonna be in this pandemic forever and people are itching to spend money. So yeah, $200 billion has been shifted from offline to online spending. I think that's an important stat. But I also think that some of these brands should be enhancing the experience with popup shops in areas where there's been, where they're reopening back up. And putting yourself in prime real estate that's probably vacant in this point in time, using a real estate firm like a Peer Here. I don't know if you guys have ever heard of them. But they take vacant real estate space and allow you to have like a one-week popup or a two week pop-up. I think those things are super interesting to me because those are the things that nobody is doing. And if you're doing things that nobody is doing, I think there's room to make money and capitalize that on that window of opportunity.
Kevin Sides:
Absolutely, yeah. I think and another good point you had earlier, and you remind me that some of the dense use of brands going back and cleaning those things up and even just rethinking the whole recurrence process, 'cause most brands in the past four to six months haven't been doing returns, at least a lot of the companies that we work with. And we've seen them getting creative with a lot of the credits, the upselling, kind of going back to loyalty, how do you keep some of these customers on board, outside of receiving their return. And so it's truly interesting too to see just the other areas that are getting refined, I think a little bit more mature, that are normally like the redheaded stepchild of at least the fulfillment side of things. So that's kind of cool to see as well.
Chad Rubin:
Yeah, so and how are you, is ShipMonk doing anything on the return side to even like flatten? Because obviously, if people are buying a medium and a large, they're unsure, they don't go to the store anymore. How are you guys suppressing the return process or have you seen any technology that customers are using to de-amplify those returns?
Kevin Sides:
Yeah, so we, so that's something neat about returning, we innovate with them. And so a lot of brands we've seen, I don't know what percentage, I'd say at least half the brands have stopped doing returns for a period of time or even until now they're stopping returns. That was one of the things and they're using stuff like return to kind of get the FinTech component of the returns process to see if they can do credits, whatever it may be, an exchange. They kind of tweaked the returns policy to be a little bit longer versus hey, normally it's 30, 60 days return policy. Now we're doing indefinitely returns policy, you know, at some point, so we're seeing that. Depends a lot of what we've seen too depends on the replacement value of the goods. So some brands kind of discontinued returns or they were just automatically issuing credits for returns versus having to go through the hassle and just provide a little bit of a better customer experience. So we can see a lot of that stuff. But at the same time, like we've been still processing a fair deal of returns and really just, I think brands now have a little, I don't know why, but it seems like they pay more attention now to returns just because they don't want the inventory. So we've been working with another company called Corro to liquidate a lot of that stuff, different sales channels and offset some of those things that we'd normally just compile out during other times of the year. So it's really interesting to see that as well.
Chad Rubin:
And so have you seen like D2C increasing, but have you seen wholesale decreasing?
Kevin Sides:
Yeah, so definitely, I mean most of our business, 90 plus percent of it's D-to-C so as a whole everything and that's been pretty proactive. So we definitely see the wholesale just completely fallout, full out rants, but we saw that they had a really good mix so the D-to-C took over and I don't think they're upset about that just because I think it's a new process for them, for the most part. But they just didn't see how that bounces back and they're starting to see some of the wholesale stuff pick back up now, or at least some of the stall boutique wholesale stuff starting to pick back up. So interesting how that bounced back and if it goes back to where they were volume wise, from a wholesale standpoint throughout the rest of this year.
Chad Rubin:
Yeah, hey Kevin, you have access to a broad mix of clients. Are you seeing everyone on the DTC side go up or are you saying that you saw a down and then it's now back up? Can you share with us just categories, you don't have to mention brands, just what are you seeing there?
Kevin Sides:
Honestly, it seems like everyone's going up. But at first and everything firsthand, we thought there was gonna be a quick spike everybody's home, it's then gonna dropout. And it's just been growing and growing and growing. And it's pretty much in all categories, even some of the immediate shift for some luxury brands or some items that are not an essential type of item. And even those are just going crazy to items with AOVs like $250, $300 plus. Their AOVs are increasing, their picks are plenty, and that's the other thing too that's really interesting to see is our picks per order are up by 50%. You see more people buying, more AOVs are going up. And I don't know, I haven't really broken down by brand and category to see if they're doing a lot of stuff to increase the AOVs and offer more incentives there or if it's just people are naturally buying more with those orders just 'cause maybe they don't know the next time they're gonna get it or they have this scarcity thing in the back of their mind, like this toilet paper syndrome. Maybe they feel like they gotta buy it now or it's gonna be gone forever. So we're seeing that a lot too. So it's just pretty much across the board, not even in just your essentials or your famous type of brands, like pretty much everything. Cosmetics, it's interesting, apparel, even goods that I would say work benefits but things that, like we joke that with the webinar, like pants now, we're never gonna wear pants agai. Hey, you must go buy a pants or these other types of goods. So it's for the most part, for us, everyone's just been crushing it. And really I think it goes back now towards their battle is not so much on the order standpoint, it's more of the inventory standpoint. Really optimizing that and really configuring to manage that properly. And I think it's exposing a lot of those things that they've been weak on to this point.
Chad Rubin:
Well, Kevin, you just shared why Skubana is on a tear right now.
Kevin Sides:
Exactly.
Sean Corson:
Sean, so can we just talk about, I know you have customers that are D2C and are getting purchase orders, doing wholesale orders. Obviously, from an inventory perspective, when someone submits a PO, you don't get paid on those purchase orders for a lot of these big box retailers. So if money is tight and we're in a pandemic, you're getting these big POs from retailers. What are you seeing there, if anything?
Sean Corson:
Yeah, I think our customers that have relied on that as a big part of their business, I think it's been just sort of scaled back a bit. I think those customers have tended to be a little more choosy on the products that they're potentially selling through wholesale price points. They're really just controlling the process a little bit more, I think, which I think is smart. As soon as you're selling through wholesale, you lose a little bit of control over the way things are gonna look in the store but you are gaining access to a group of customers that may not have found you otherwise. So I think they're just being smart about which products they're offering, making sure that it's a good acquisition, the acquisitions used. Again, products that tend to lead to repurchases and higher lifetime value from customers. And then just making sure that you're pricing things appropriately.
Chad Rubin:
Cool, all right. So hopefully we dropped a lot of good nuggets here. We're gonna take it back up to the top, Scott. And maybe we can just offer some information, value and also just end with your email address or the best way to reach you, if possible. Anything you wanna share with those that joined us today, that would be great.
Scott Knight:
Yeah, sure. Yeah, let's see, I talked already about headless and progressive web apps. So I don't want to like overdo that. But I think that a couple things. One is one often overlooks elements in e-commerce, especially today, is that's of accessibility. A lot of, I mean, just like any one of us, people with disabilities can't go out and purchase products, they have to resort to online. And then e-commerce design oftentimes takes precedence over accessibility. So not only do I think it's a good opportunity, but also it's definitely something that we should keep on the top of mind. But also, you know, if you are currently struggling and you don't want, I guess if you're currently struggling and right now you've pivoted, let's say you're selling masks. Say if you've partnered, you've kind of transitioned your brand strategy elsewhere, you're in survival mode, it's important now to look ahead and just anticipate that things won't change probably for awhile. And if you're stuck in survival mode, you might end up just kind of killing your brand, all that money, all that work that you've put into your brand to get it to where it is. So you need to figure out how to get out of that survival mode, otherwise you're now gonna be a health company, you're gonna be a mask company, you're gonna be a hand sanitizer company. And so how to go about transitioning out of that phase. Maybe you have to pivot, maybe you have to adapt a loyalty program, subscriptions. Subscriptions is big because if something were to happen again, you at least can absorb some of that impact and you can make your adjustments a lot more smoother. So, yeah. So I guess maybe that's the last bit I'll say on that.
Chad Rubin:
How can people reach you?
Scott Knight:
Yeah, if you want to reach out, scott@alphaomega.agency or marketing@alphaomega.agency.
Chad Rubin:
Cool, and Scott, I think you bring up a really valid point, nobody really discusses the ADA compliance with websites. There are massive class action lawsuits right now going after a lot of brands and no brand is resilient to what's happening with these class action lawsuits so definitely a really good nugget. You may have just saved somebody a lot of money on this webinar. So awesome. All right, we're moving in to Kevin here. Kevin you're on mute maybe. Rookie mistake.
Kevin Sides:
Rookie mistake. I would say the big thing for me is breaking down and saying your top issues and then looking at do you simplify or do you mature? Do you cut it out or not do it because it's creating a bottleneck or it's not something that's scalable there or not something that's needed right now or do you take time out and go back and say how do I look at my inventory and mature that and look at this disposition of inventory and what are ways to do that but in a simple way? I think that's the key there and for every brand I guess it's different. And then if anybody listening wants to reach out to me and tell me their issue, I can help them, walk them through it. The best way to reach me is kevin@ShipMonk, pretty simple. I'd be happy to look at it and break it down with them and see what makes sense. Between Skubana and ShipMonk, there's a lot of things that can be done on both ends to simplify the complex and make the complex simple.
Chad Rubin:
Alright, Sean, bring us home.
Sean Corson:
Yeah, so the one thing I'll mention that I haven't talked about yet, a lot of our customers, they're looking at their data. As soon as the quarantine started, the first thing they thought was, all right, we need to slash marketing spend. And I think you saw that across the board. I think in a lot of cases, it was a bit of a panic move, and I think what a lot of our customers have seen since then is they're getting amazing grow, as in cost order numbers. Numbers that they haven't seen for awhile in different channels. And it's all just been a product of them testing which channels are working and keeping an eye on again, just that return on ad spend number. Keeping an eye on it and seeing which channels are really working. So I'll just kind of drop that as there are pockets of opportunity out there for pretty much everyone across the board.
Chad Rubin:
I love that contrarian nugget, that's really good.
Sean Corson:
Yeah. If you wanna reach out, my email is sean@Daasity.com, also sales@Daasity.com.
Chad Rubin:
Cool. All right, well, that's a wrap everybody. If you want to reach out to me, my personal email is chad@Skubana.com. If you have questions around inventory, multi warehouse functionality, order work, anything with automation, e-commerce, or if you just wanna say hello, please feel free to reach out. I want to thank everyone for joining today and just being open and honest and just transparent about everything that's happening. And I appreciate your contribution. So thank you and have an awesome day.
Sean Corson:
Thanks everyone.
Kevin Sides:
Thanks.
Written By
Gina Tirelli
Gina Tirelli manages Partner Marketing initiatives at Extensiv, the leading retail inventory and order management software for D2C brands and marketplace sellers looking to unify and automate their multichannel operations. When Gina is not marketing ecommerce software, she likes to spend time outdoors with her dog Elli.