B2BGateway and Skubana Release EDI Integration
February 1, 2017
2

min read
B2BGateway and Skubana present an electronic data interchange (EDI) integration that will automate data entry such as orders, invoices, inventory updates, acknowledgments and ASNs with trading partners. This will save our users time and effort while eliminating margin for human error.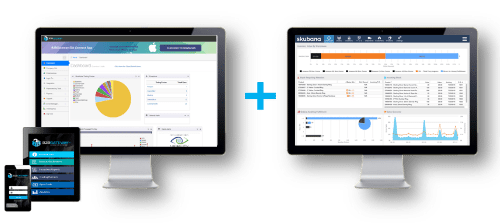 B2BGateway is a global EDI solution provider that supports all internationally recognized EDI standards and protocols that may be required by the Skubana user. This complete integration will remove any need for manual data entry, improve accuracy, and expedite the sales process.
Louisa Gooding, Director of Sales & Strategic Relationships at B2BGateway said "By using B2BGateway's EDI solutions the Skubana user will be able to integrate seamlessly with all parties in their supply chain, be it the online marketplaces (Amazon, eBay…), third party logistics (3PLs), manufacturers and traditional box store retailers (Walmart, Toys R Us, Target….). Our full integration removes the need for the Skubana user to re-key data which should lead to greater accuracy and faster payment from customers."
Here's what you can do with the EDI integration
Our integration with B2BGateway has been something we've been looking forward to doing for a long time. We've been able to connect with other companies the usual way, API, FTP, etc. but now that we have been able to partner with B2BGateway we can now use this cloud based EDI to integrate with tons of other softwares and companies.
We feel this is going to help us bring Skubana to the next level for our customers and allow us to provide a better product. Traditionally a lot of digitally native vertical brands (DNVB) were B2C but a lot of them have started making BIG moves to B2B and EDI helps us support this transition in the industry.
Automate data entry so you don't have to re-key data.
Reduce human error and make your processes more efficient and accurate.
Handle all international EDI file standards, such as X12, EDIFACT, Eancom, Tradacoms, PEPPOL, oioUBL.
Aligns with communication protocols, such as VAN, AS2, FTP, sFTP.
Create UCC/GS1-128 Label and Packing Slips.
To learn more, contact us at info@skubana.com or call 855-812-2732.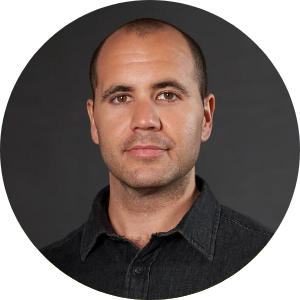 Written By
Chad Rubin
Chad Rubin is the co-founder and chief executive officer of Skubana, a multichannel e-commerce software the enables brands to unlock growth by unifying their back-office operations.