Cleaning Up And Taking Control Of Your Amazon Listings (OLD)
January 1, 1970
21

min read
This is a guest post by Shannon Roddy. Shannon is an Amazon consultant and founder of Marketplace Seller Courses; online courses and resources for brands, manufacturers and private label sellers. He has helped dozens of brands setup, optimize and launch their Amazon storefronts achieving multiple #1 New Releases, #1 Best Sellers and Amazon Choice Products. He resides with his family in Atlanta, Georgia.
Today it's hard to ignore the ever growing impact of Amazon as a selling platform. With over 300 million customers and an estimated 70+ million Prime members, Amazon has built one of the most sophisticated ecommerce platforms with a built-in audience that's ready to buy. In fact, over 50% of consumers now visit Amazon.com as their first stop when deciding to make a purchase.
The benefit to customers of being able to easily search, compare and review products ensuring they get the best deal on any item, often with free 2-day shipping and an A-Z Claim Guarantee is an incredible benefit to Amazon's customers. But there's another side of this coin as it relates to Brands.
Without active enforcement, it's easy for Amazon to become cluttered with low quality duplicate listings, copyright, trademark infringement and counterfeiters, significantly diluting the quality of any brand. With over 2 million active sellers, the challenge is becoming greater than ever to clean up and take control of your brand. In this article, I'd like to share with you exactly how to do it.
Whether you're a new or established seller there's a key takeaway that's worth pointing out: prevention is easier than intervention. In this article I'm going to go over the primary aspects of cleaning up your listings but for sellers who have not yet experienced these issues the principle of actively monitoring your listings and quickly responding to issues with your listings can prevent a majority of the headaches.
Before we get started, there's a few things we need to cover first…

Understanding Detail Page Control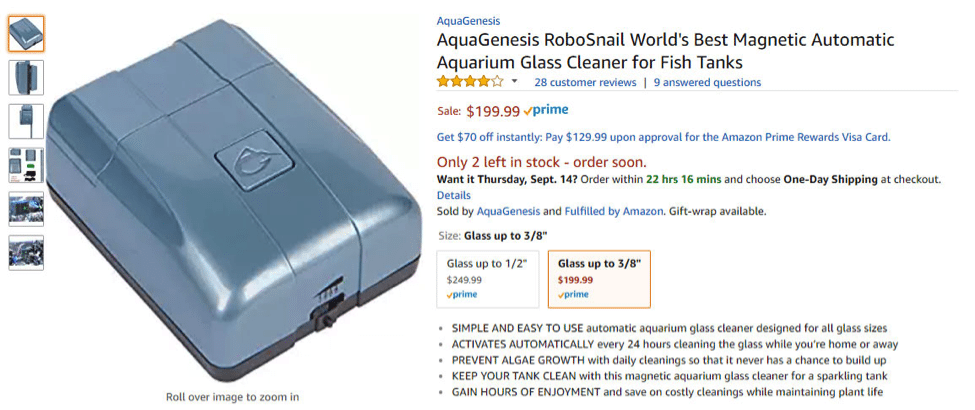 The primary landing page for any Amazon product is a Detail Page. While there are a variety of factors that influence what content is displayed on the detail page, there are essentially three levels of detail page control for any product on Amazon.
Level 1 – Seller Contribution
Any seller who is selling on a listing can contribute content (photos, product features, title and description) to the detail page. When multiple sellers are contributing content, Amazon uses an algorithm to determine what content is the most appropriate to display.
Level 2 – Brand Registry
If a company or individual applies for Brand Registry they have the ability to control the detail page and override any pervious content submissions by former or current sellers. There is still a process to activate Brand Registry to obtain this but once it is completed your contributions stick.
Level 3 – Vendor Central
Any time a manufacturer, distributor or reseller sells products directly to Amazon via Vendor Central or any of their subsidiaries (Soap.com, Quidsi, Diapers.com, etc.) the content submitted to Vendor Central will retain priority and override even Brand Registry. These are known as "Retail Contributions."
Understanding Duplicate Listings
Sellers create duplicate listings for a handful of reasons. One is simply that they never took the time to look up the UPC code on the product to find the original listing or create one properly if none existed. The more common reason that sellers create duplicate listings is to be able to have their own listing that they can drive Amazon sponsored ads or organic traffic to without having to fight for the buy box with other sellers.
Parent Child Variations
Products in certain categories can be listed in a product variation theme such as sizes, colors or flavors placing all of the variations on a single detail page allowing the customer to easily choose the one they want. Multi-Packs can also be placed in a parent-child variation by making each multi-pack a different size (i.e.: "1 Pack", "2 Pack", etc.)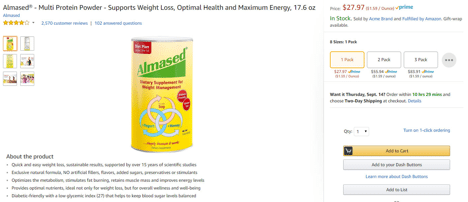 One of the common aspects of cleaning up your listings is that multiple child variations will be listed independently instead of in a parent child variation. This makes it difficult for customers to find the product they're looking for and also separates the product reviews instead of aggregating them. In the later section on Gaining Control of Your Listings we'll discuss how you can create parent-child variations.
1) Apply for Amazon Brand Registry
With its latest rollout of Brand Registry 2.0 Amazon has now given sellers the ability to easily validate their company, and register multiple brands under one umbrella. The primary function of Brand Registry is to allow the brand owner to gain Detail Page Control (the content on an Amazon listing) as well as be able to easily report any intellectual property or counterfeit infringements.

The first step is to apply for Brand Registry 2.0. Using the primary login for your Seller Central account, you will need to validate your company and corporate information, provide a registration or serial number for an active Trademark registered with the US Patent & Trademark Office, as well as provide information related to where the products are manufactured and currently sold.
In addition, you will need photos (not renderings) of branded products and branded packaging displaying the brand and a high resolution logo of your brand. Lastly, Amazon will ask for the domain of your ecommerce website as well as a social media site. While it's not required, it may prevent you from getting approval if you fail to provide them. The approval process takes about a week and if your brand is eligible you will be approved and provided with a notification email confirming your registration status.
Note: that if you currently have Brand Registry but are unable to get approved for Brand Registry 2.0 you can still enforce distribution you will simply not have access to their updated infringement tools.
2) Inventory Existing Products on Amazon
A critical part of Amazon product lifecycle management is keeping track of all existing products you have and understanding the role of each in your catalog. Create a spreadsheet to track all of the current listings of your product(s) on Amazon. You can do this by simply typing in any variations of your brand name, product name or model number in the search bar. For each product, take note of the ASIN (Amazon Standard Identification Number), the 10 digit alphanumeric number (i.e. "B001234567"). In addition, you can use the Report a Violation tool in Brand Registry allowing you to find ASIN's that are suppressed or no longer active, as these will not typically show up in Amazon search results.
For sellers who do not have access to Brand Registry 2.0 you can often find additional listings using the Amazon mobile app. You can add the duplicate listings to your cart and then use your desktop account to click on the products in your cart, pull the ASIN and continue the inventory process.
For each ASIN, note the number of ratings, the current star rating and the number of sellers. This will give you a priority of what ASIN's to address first. If you have UPC codes issued by GS1 you will want to note the UPC code for each product as well if it's listed on the detail page. Lastly, you will want to look through the reviews in order to determine if any of the products being sold are likely counterfeits.
HEALTHY ORGANIC REVIEWS vs. COUNTERFEIT REVIEWS

Because Amazon ties every UPC code to a single ASIN you will first need to determine if any of your primary UPC codes are already in use. To manually check this go to Inventory – Add a Product and enter the UPC code. If a listing pops up then that will be the primary ASIN for your listing. Duplicate listings are either created by sellers purchasing UPC codes from resellers, utilizing UPC exemption or simply making up UPC codes.
The products you find will likely fall into one of three categories:
Legitimate listing using your manufacturer UPC Code
Duplicate listing using your product title, brand and photos
Knockoff listing partially using your brand name, photos, etc.
Note that a counterfeit can be sold on any of the first two aforementioned listings, as a counterfeit is simply a seller selling a counterfeit product on a legitimate listing. A knock off listing is one that is designed to emulate your product and steal brand traffic while intentionally selling an inferior product.
3) Inventory Existing Sellers
Once you have categorized the existing listings on Amazon you will want to begin to inventory the sellers who are selling on those listings. For each detail page select the option to view all available listings by other sellers, (i.e.: "New (8) from $29.95"). When you click on a sellers name it will take you to their storefront. In an additional tab on your spreadsheet copy the sellers display name (i.e.: "Bob's Wholesale Mart") as well as their seller ID. The seller ID can be found by looking in the URL for "&seller=A2FLXO9CC9LZA0". Add any ASIN's that they're listing on next to their seller ID.

The reason it's important to note a sellers ID in addition to their seller display name is that a seller can change their seller display name at any time and Amazon does not require that it reflect their personal or business name in any way. The Seller ID on the other hand will stay the same regardless of their seller display name allowing you to track a seller even if the seller changes their display name.
https://www.amazon.com/sp?seller=[SELLER ID]
You can use the link above to view any Seller's primary profile by substituting their seller ID.
4) Create Optimized Listings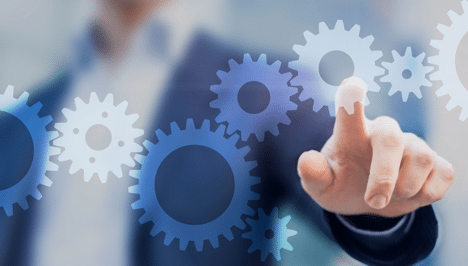 Using a Flat File Template (Amazon's Excel Spreadsheet based templates for adding new products) you'll want to create optimized product listings for all of your inventory that would constitute your ideal listings. Amazon Seller Reports contain a wealth of helpful information that can help you optimize your listings. Some of these products may already be listed on Amazon while others are new. In both situations, you'll want to make sure your listings meet these minimum optimization criteria:
a) SEO Keyword Research
Quality SEO Keyword Research is the basis for any successful listing. It's important to know what search terms customers are using to find products similar to yours so that you can include those search terms in your listing to get in front of them. Scope and SEMrush are two great resources to use.
b) Optimized Titles
While your first priority is making sure you comply with the Style Guides Amazon provides for your specific category (which you can download from Seller Central by going to Inventory – Add products via Upload – Inventory Files - Category-specific inventory files) your second is to include your Brand followed by the most relevant highest volume search terms from your research.
c) Product Features
For each of your five bullet points or product features, you'll want to include a feature plus a benefit. Don't just tell the customer what the product does, relate how it will benefit them as an end user as well. You can make the first few words ALL CAPS to call attention to a particular feature or benefit.
d) Product Descriptions
The goal of the product description is simple: help the customer imagine what it's like to use your product. While Amazon has placed certain restrictions on html use in their style guides, you can use the bold <b></b> and break <br> html code to break the product description up making it easier to read.
e) Product Images
Product images must be at least 1000px on the longest side and 500px on the shortest side. The primary image must be just the product included in the purchase on a pure 100% white background filling 80% of the image. The additional images can be lifestyle images and graphics to highlight features and benefits.
f) Search Terms
These only exist in the back end of your product but are still incredibly useful for gaining traffic to your listings. In the first search term field you'll want to include any additional search terms that you were unable to fit in the title up to 250 characters max (Amazon allows for more but these are not indexed).
Optimizing your product listings doesn't matter if you don't have the operations structure to keep up with your orders. Skubana could help optimize your fulfillment and inventory management for FBM and FBA orders. Get a demo.
5) Gain Control of Your Listings
Once you have your optimized listings prepped in a template, it's time to go ahead and upload them. For products utilizing a UPC code you'll want to use that as the Product ID in the template. When you upload your template Amazon will search current listings to see if that UPC code already exists and is tied to an ASIN. If it does, you will likely get an error that some of your information does not match the information as listed on Amazon (title, color, etc.)
The product_id provided with [SKU] corresponds to ASIN [BOO123ABC7], but some of the information submitted contradicts information in the Amazon catalog. If your product is the same as this ASIN, please modify your product data to reflect the following Amazon catalog values and resubmit.
For example, your product may be listed as "Pink" but Amazon has it listed as "Fuchsia". In the error report Amazon will tell you to update your information to match the information listed in Amazon for that particular ASIN. As the Brand owner, you don't want to use Amazon's information since yours is correct (or optimized). Here's how you push your updates through to Amazon:

Save a copy of the template (adding "-ASIN" in the title for reference) and paste the referenced ASIN in the Product ID over the UPC, and in the Product ID Type field manually type in "ASIN" (as it is not available as a dropdown option on the menu.) Next change the Update Delete field to "PartialUpdate." Repeat the process for as many errors as you received in the upload report and upload the template again. This time it will override the values in the back-end of Amazon and with Brand Registry it should push the updates through to the detail page somewhere between 15 minutes and 24 hours.
Activating Brand Registry for Current Listings
For sellers with Brand Registry you'll want to do a Partial Update using the Product ID (typically UPC or MPN) with just the required information in the first portion of the template. This will activate Brand Registry and assign your products a GCID. To verify which of your products are currently activated by Brand Registry go to Reports – Business Reports – Brand Performance. Products in your catalog that have Brand Registry activated will be listed here.
6) Update on Sending Notifications to Infringing Sellers
In 2018 Amazon updated their policy to prohibit seller to seller communication which was previously used to send Cease & Desist notices to unauthorized sellers. Since the update, this practice is against TOS and Amazon has added filtering at the server level to block any messages or communication referencing infringement.
"This form is for use by Amazon customers to ask product-related questions of sellers on our third-party platforms (Amazon Marketplace and Merchants). The use of this form to send unrelated messages to sellers is strictly prohibited."
7) File Copyright, Trademark, Counterfeit & Listing Abuse Infringements
When contacting other sellers or Amazon it's important to reference the specific policy that is being violated. In addition, in the case of duplicate listings or a trademark in a competitor's title, you can specify in your infringement report that the infringement is against the listing, and not against any seller in particular. This achieves the goal of removing unauthorized use of IP without creating a barrage of emails from sellers who were selling on that listing without their knowledge of the infringement.
When you submit an infringement report Amazon requires you to acknowledge the following statement, so it is important that you understand accurately the infringement you are reporting and the consequences of submitting a complaint against other sellers that are false or inaccurate:
"As an Amazon seller, I understand that submitting false or inaccurate complaints against other sellers may result in the suspension or termination of my Amazon selling privileges."
Duplicate Listing
Definition: a secondary listing of the same product on Amazon, often created with a reseller UPC code.
"Creating a new ASIN when the same product already exists in Amazon's catalog is prohibited and can result in your ASIN creation or selling privileges being temporarily suspended or permanently removed."
https://sellercentral.amazon.com/gp/help/help.html?itemID=201844590
Goal: to remove all sellers from the duplicate listing so that it becomes inactive or merging it.
Trademark Infringement
Definition: a seller is using your trademarked brand name in their title, copy or seller display name.
Policy:
"Amazon does not allow listings that violate the intellectual property rights of brands or other rights owners. If you are unsure whether your content or product violates someone else's patent, you should consult a lawyer before listing on Amazon."
https://sellercentral.amazon.com/gp/help/help.html/?itemID=201361070
Goal: have the seller performance team remove the trademarked term(s) from the listing.
Counterfeit Products
Definition: a fraudulent imitation of lesser quality intended to deceive the end purchaser.
Policy:
"A counterfeit is an unlawful total or partial reproduction of a registered trademark—or a mark that is very similar to a registered trademark—in connection with the sale of a product that does not come from the trademark holder."
https://sellercentral.amazon.com/gp/help/help.html/?itemID=201361070
"If you sell or supply inauthentic products, we may immediately suspend or terminate your Amazon selling account (and any related accounts) and dispose of any inauthentic products in our fulfillment centers at your expense."
https://sellercentral.amazon.com/gp/help/201165970
Goal: remove the counterfeit listing or seller from Amazon, permanently if possible.
Copyright Infringement
Definition: Any seller who is using your photographs or copy directly from your listing or website.
Policy:
"If you find a photo on someone else's website, you should not upload that photo to a product detail page without the other person's permission"
"It is important to make sure that the goods you are selling do not violate a copyright or you could lose your selling privileges and face potential legal consequences."
https://sellercentral.amazon.com/gp/help/help.html/?itemID=201361070
Goal: remove the copyrighted text or photos from the infringing listing(s).
Detail Page Listing Abuse
Definition: a seller with an offer on a listing that does not match the detail page description accurately.
Policy:
"When you list a product for sale using an existing product detail page, the product being offered must be listed on a product detail page that accurately describes the product in all respects."
https://sellercentral.amazon.com/gp/help/help.html/?itemID=200386250
Goal: remove the infringing seller from offering a listing on your product detail page or bundle.
Filing the Infringement
Once you have contacted infringing sellers you can file your infringement using the Amazon Infringement Report or the new Brand Registry 2.0 "Report a Violation Tool" using the links below:
Amazon Infringement Report
https://www.amazon.com/gp/help/reports/infringement
Brand Registry 2.0 Report a Violation Tool
https://brandregistry.amazon.com/brand/report-a-violation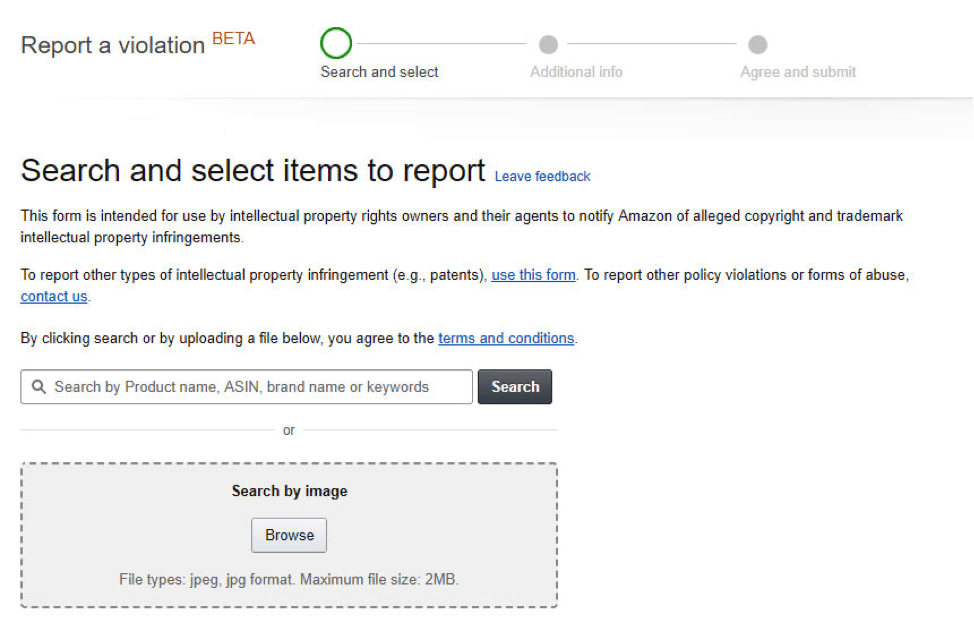 Report Listing Abuse
Get Support – Contact Us – Selling on Amazon – Other Issues – Report a Violation – Report Listing Abuse
https://sellercentral.amazon.com/cu/contact-us?categoryId=30004&typeId=30018&itemId=30008
Infringement Report Outcome
If you have proven infringement Amazon will act on your request and remove the copyrighted, or trademarked information or contact the infringing seller. Amazon may deny the request if you have not adequately proved the infringement (links to copyrighted photos on your website for example). In some cases you may get an email from a concerned seller asking you to withdraw the specific infringement against them. This should be done by carefully considering if the seller knowingly infringed your rights and whether it was done mistakenly without malicious intent.
To retract a complaint, brand owners must send a retraction notice to: notice-dispute@amazon.com and provide the infringing seller ID, complaint ID (if provided) and a notice of the retraction.
8) Merging Duplicate ASIN's
In order to keep the Amazon platform as clean as possible, Amazon allows sellers the ability "merge" duplicate ASIN's. Amazon's goal is to have every product listed accurately one time. Duplicate listings create customer confusion which in turn hurts Amazon sales. The ability to merge duplicate ASIN's also has a variety of benefits for brand owners:
Aggregate all product reviews increasing overall number of product reviews
Increase sales rank (for Best Seller status) by attributing sales to a single ASIN
Track resellers on a single listing as opposed to across multiple listings
It's important to remember that nearly everything that's done on Amazon can be un-done including un-merging ASIN's. If for some reason merging two or more ASIN's becomes problematic or causes issues a seller can request that they be un-merged at any time. In some cases Amazon will un-merge them if there are complications in the system (for example, FBA inventory with mix-matched UPC codes).

For products that have positive reviews and ratings and match your primary product information you may consider merging them as duplicates. However, note that merging too many duplicate ASIN's can sometimes be problematic and cause issues down the line, so if there are duplicates that have minimal, poor or no star ratings consider filing copyright infringements to remove the images, instead of merging them, and prevent other sellers from listing on them.
The decision to merge ASIN's should take retail contribution into account. Target ASIN's must be the ASIN that has the retail contribution. Understand that not all duplicate listings are created with malicious intent and oftentimes sellers will comply with a simple and formal request.
If all of the sellers currently selling on a detail page delete their offers of the product the ASIN will eventually drop off of search results. In some cases it can be easier to remove sellers from a duplicate ASIN and monitor it then to attempt to merge or file an intellectual property infringement against it.
9) Making Changes to Listings via the Catalog Department
Amazon's Catalog Department is primarily responsible for (you guessed it!) maintaining and making updates to Amazon's massive catalog. There are various levels of the catalog department each equipped with access to more tools and better training that continues to scale as Amazon continues to grow on a global scale.
To contact the catalog department login to Seller Central and go to Get Support – Contact Us – Selling on Amazon – Products and Inventory – Issues Listing Products - I don't have an ASIN or SKU or Batch ID - Inventory file upload issue – Phone. Enter your phone number and select "Call me now."
If you're unable to receive assistance by the primary person you're connected to, you can ask to be transferred to the "Internal Catalog Department" which is their reference for the higher level where you'll be able to receive support for any detail page concerns.
For any issues where detail page updates need to be made you can make those requests from the catalog department. In some cases they will ask for the Batch ID for your upload or the ASIN's to be able to address any issues.
The Catalog Department is able to assist Sellers with:
Merging and Un-Merging ASIN's
Removing Child ASIN's from Parents
Removing contributions from other Sellers to Allow Brand Registry Content to Display
Sending Requests to the Retail Department to Update Content if Applicable
10) Enforce Distribution
It's important to remember that Distribution Enforcement is always done through a brands supply chain long before a product ever makes it on to Amazon. Amazon's official stance on Distribution enforcement is simple:
"Amazon respects a manufacturer's right to enter into exclusive distribution agreements for its products. However, violations of such agreements do not constitute intellectual property rights infringement. As the enforcement of these agreements is a matter between the manufacturer and the retailers, it would not be appropriate for Amazon to assist in enforcement activities."
For emerging as well as established brands having the ability to create individual reseller agreements through your distributor is essential to maintaining a clear brand presence on Amazon. Knowing who your products are being sold to and what their online/brick and mortar presence can be critical to controlling who is selling your products and where they are ultimately sold.
Also: check out our complete guide of Amazon listing tips for more helpful info on how to optimize your listings.
An incredible new resource for monitoring our current active and inactive listings is AMZ Alert. For a monthly fee you can have AMZ Alert track each ASIN you add and notify you if other sellers add themselves to any of your listings, get notified of any title, image or category changes as well as negative feedback and Best Seller Badge updates. Notifications regarding your listing can be received via email, text or both.